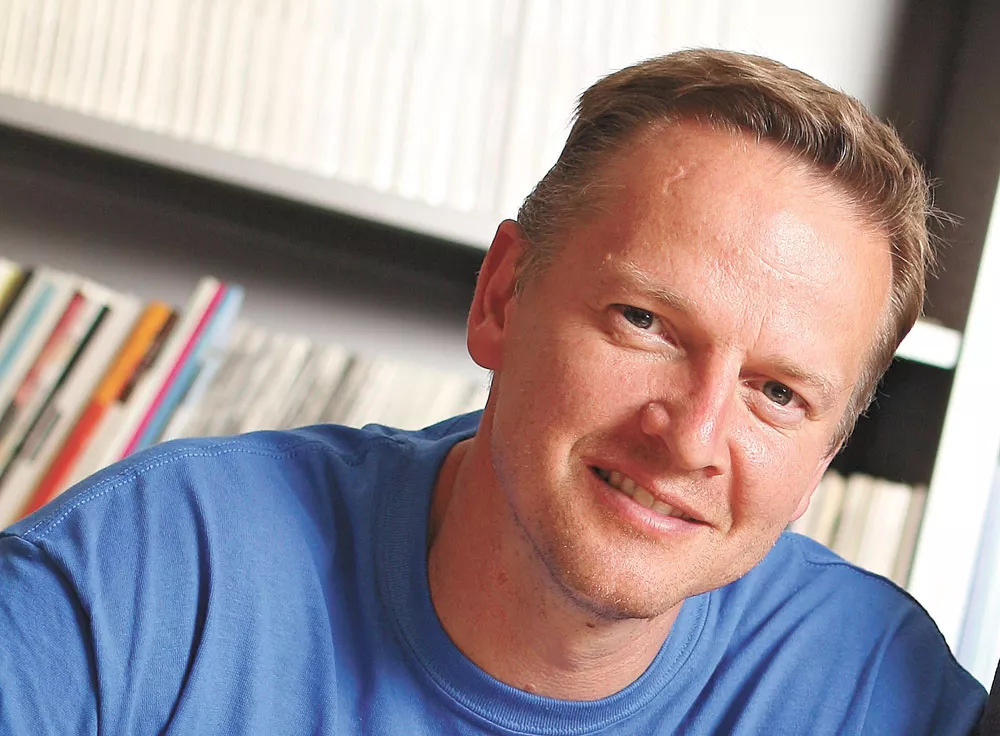 Shann Ray has been working on his book of poetry, the recently released Balefire, for more than a decade, even if he didn't know it for most of that time. He also didn't know the poems would be tied so tightly thematically.
When it came time to put together Balefire, he printed out a manuscript of his poems and laid them all out, page by page, in his basement. He placed them in rows and walked among them for days, hoping the pets wouldn't knock them out of order, looking for what fit and what could, quite literally, remain on the cutting room floor.
Ray, whose actual name is Shann Ferch, is a professor of leadership studies at Gonzaga, as well as a practicing psychologist who has published a collection of short stories and a nonfiction book about servant leadership. Both his fiction and essays have also appeared in the Inlander. But this was his first published poetry collection, and it's a debut bound by the sort of themes of masculinity and rugged individualism that have marked his other works. And in some ways, it's a Western — as in cowboys and such.
"A lot of people think of the Western as a historical heroism," says Ray. "But I'm also trying to push these masculine characters into their own feminine or the divine."
In other words, the tough guys aren't always tough in Balefire, which is full of men walking in the wilderness, ending up in shady bars or pissing off their wives. Many of the poems are set in Montana, where Ray grew up exploring the outdoors while also becoming one of the state's top basketball players, leading to a college career.
"Montana is probably my home of soul. I still get back there all the time," he says. "I had some of the thought that I want to get out when I was younger, but this place is miraculous — the landscape and the people."
The setting lends a certain tone of harshness and severity to Ray's poems. Take the three lyric pieces he groups under the name "The Violence Elegies." In one of those, "He Rides," Ray tells of the joy a man gets from punching another guy in the face. "He likes especially/the sound these make/as they give way, the sound/of cartilage and how the skin slits open." But in none of these poems is the aggressor rewarded for his violence — he doesn't look cool. In many ways, it's the anti-Western.
A lot of these themes arise in other areas of Ray's work, not just his writing. The seemingly disparate fields of psychology, teaching leadership studies and writing fiction are all very much related in Ray's mind. There's more crossover than you'd think, he says.
"When I'm working with people as a psychologist, you're really working in the depths of someone's inner life. Their stories don't come into the poems, but that work always comes up in some way," he says. ♦
Shann Ray, Claire Davis • Sat, July 26, workshop from 1-4 pm, reading and signing at 4:30 pm • Free • Sandpoint Public Library • 1407 Cedar St., Sandpoint • (208) 263-6930