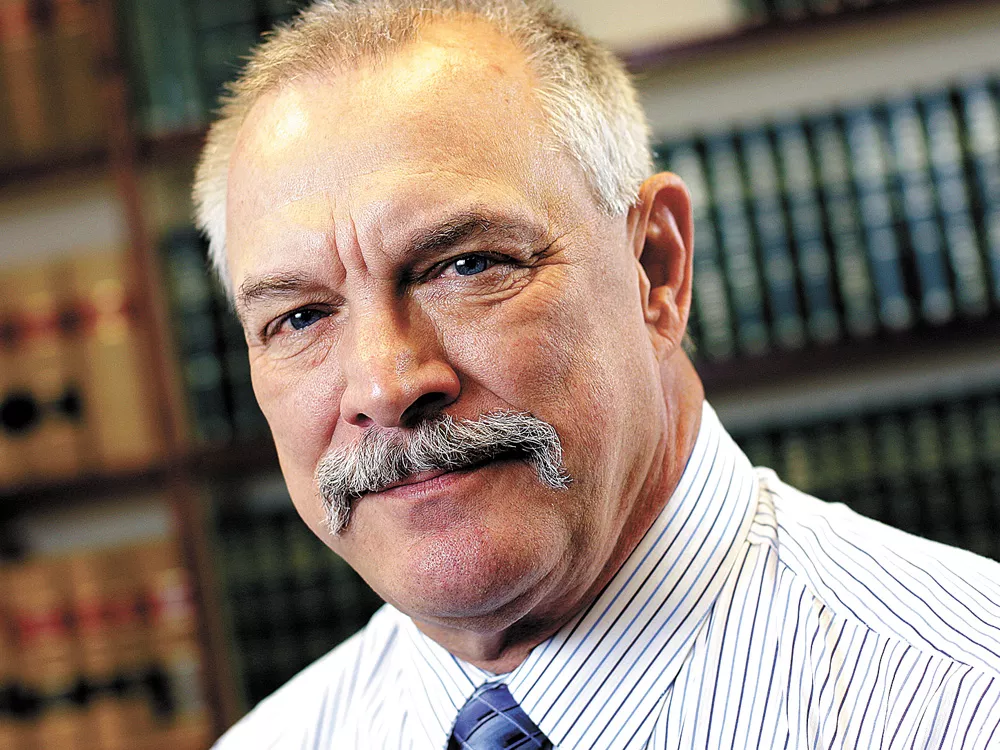 KID CRIMES ON THE TABLE
Spokane County Prosecutor Steve Tucker reaffirmed Tuesday a statement made to The Inlander last month — during our reporting for "Kid Crime, Adult Time" (9/9/10) — regarding his concerns about the practice of automatically sending certain juveniles to adult court, and intended to raise the issue at the next meeting of his fellow county prosecutors.
That's Thursday, Oct. 7, from noon to 5 pm, at Suncadia Lodge in Cle Elum, when the Washington Association of Prosecuting Attorneys has its regular meeting.
Tom McBride, executive secretary for the prosecutors' association, says the schedule contains a round-table session where members raise issues for discussion not on a regular agenda.
McBride says the topic of juveniles facing adult charges does come up, along with other juvenile justice issues.
"At this point we have nothing we are proposing" in terms of legislation, McBride says.
"It's early."
During the last legislative session, budget cuts swept through the Department of Corrections and, locally, led to the closure of Pine Lodge women's prison.
McBride adds prosecutors are concerned next year's projected shortfall will lead to cuts in juvenile prisons. This would be a mistake, he says, in light of a decade-long trend in declining juvenile crime rates.
"Juvenile [justice] has been a success in this state," McBride says. "I am worried that this year you'll see an acceleration of the desire to close state facilities to save money. We can't duplicate the intensive programming and [drug] treatment in a custodial setting," at the county level. (KT)
CITY ATTORNEY VIOLATES RIGHTS?
As first reported on Inlander.com, the American Civil Liberties Union of Washington is objecting to a Spokane city attorney's attempt to prevent a private lawyer from communicating with City Council officials, saying it's "improper and should stop immediately."
In a letter written on behalf of the ACLU of Washington, Michael Kipling of the Seattle-based Kipling Group argues Assistant City Attorney Rocco "Rocky" Treppiedi violated the constitutional rights of Breean Beggs, a private lawyer, by telling him in a June letter to "cease immediately any and all contact with the City's representatives, including elected officials … [or] I will have little choice but to forward this matter to the Washington State Bar Association as a formal complaint."
"We believe Mr. Beggs has a constitutional right to communicate with elected officials, under both the U.S. and Washington Constitutions," Kipling's letter reads.
The letter was sent to City Attorney Howard Delany and forwarded to Treppiedi, Beggs, City Council legal advisor Mike Piccolo, Mayor Mary Verner and all City Council members.
Treppiedi cited Beggs' involvement in the recent discussion over the investigative power of the police ombudsman as his reason for trying to prevent him from talking with elected public officials. Beggs — who was invited by council members Richard Rush, Jon Snyder and Amber Waldref to help craft the ombudsman's new powers — represents the family of Otto Zehm, who died after a struggle with Spokane police officers in 2006. Zehm's death is credited with leading to the creation of the Ombudsman's Office.
Various City Council members, including Rush, Snyder and Bob Apple, have expressed concern with Treppiedi's actions against Beggs, though Mayor Mary Verner told the Spokesman-Review she agreed with Treppiedi.
Treppiedi, a longtime city attorney who works on cases involving law enforcement, is credited with crafting the city's disputed records policy.
"On behalf of the ACLU-WA," Kipling writes, "I ask that you carefully review the authorities cited herein and instruct Mr. Treppiedi and the other attorneys in your office that they should immediately stop any efforts to preclude communications between Mr. Beggs (or any other person) and the City Council members." (ND)