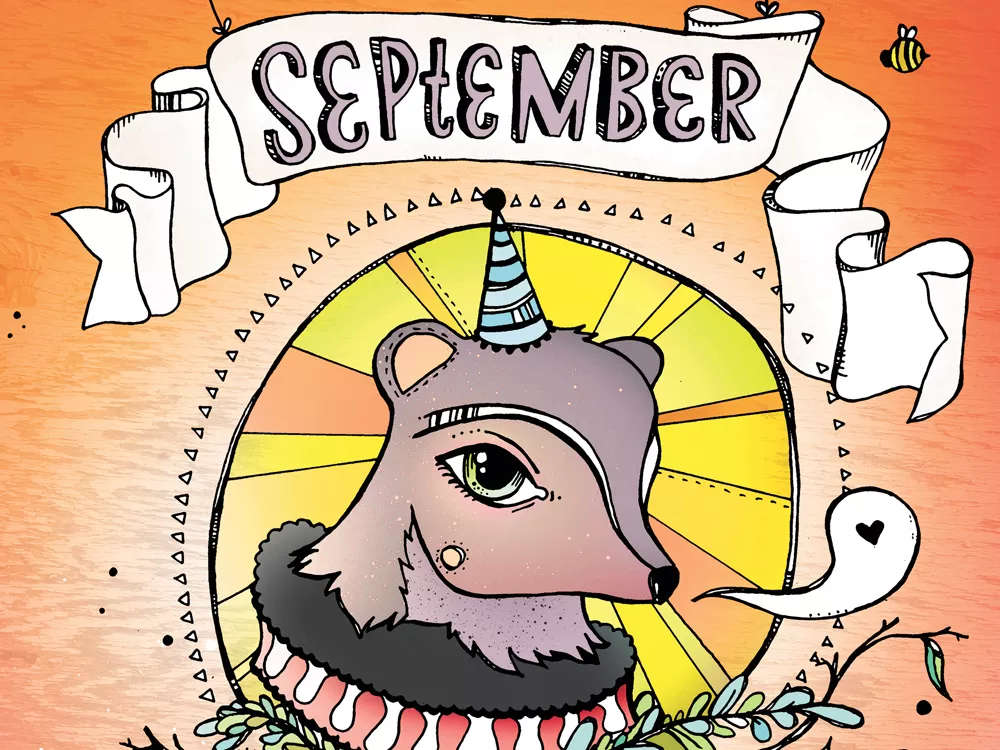 VISUAL ART
Dani Pavlic — "Zero Sum"
When we first saw Dani Pavlic at Terrain 2009, she was working in vice clamps, shot glasses and goldfish. Easily the most conceptual artist of that show, hers was an exciting and vibrant mind, shooting out in seemingly whatever weird direction it would take her. (In that case, temporality and death, we think.)
In the year since, the 25-year-old turned that mind to a single topic, La Violencia, the period of war, terrorism and strife that only recently ended in Guatemala. The works in her show "Zero Sum" stay true to her deep conceptual roots — "Ah Puch" creates the profile of a Mayan death god using a sunken relief of bullet shells — but with an emotional resonance that sneaks up on you. Sept. 3 | Second Space, free, Tues-Sat noon-6 pm. — LUKE BAUMGARTEN
Visual Art
Katherine Nelson and Victoria Brace
In the Inland Northwest's gallery game, the Art Spirit is the most expert of players. It's a place where artists who push the boundaries are showcased and lauded. These are artists who take risks, and who make art that isn't always easy. Art Spirit's current show, featuring recent works of Katherine Nelson and Victoria Brace, reinforces that dedication. Nelson and Brace create stunning depictions of life with simple oils and charcoal. Brace flirts with the afternoon: the way the sun enters a room through windowpanes, or the way shadows make up the facade of an aging building. Alongside her, Nelson is downright Lynchian — casting hard-lined shadows with charcoal, laying a foreboding Eraserhead topcoat over both wheat fields and urban alleyways. Sept. 10 - Oct. 2 | The Art Spirit Gallery, free, open 11 am – 6 pm. — LEAH SOTTILE
Theater
Evita
This being Lake City's first show under new executive artistic director George Green, perhaps it's appropriate that Evita is about a dictator.
Or maybe Green will turn out to be a revolutionary, like Che Guevara in the show. At Coeur d'Alene's community theater, Green has already achieved regime change in matters both cosmetic (new paint, new website) and substantial (more aggressive marketing, luring both creatives and actors across the state line). Certainly director Abbey Crawford and her three principals — Alyssa Day as Eva Peron, Todd Kehne as Che, Kent Kimball as Juan Peron — can deliver the goods in a musical about a grasping, glamorous woman who wavered between self-aggrandizement and generosity toward Argentina's poor.
Don't cry for Green, Kootenai County: He's gonna take his shot at improving CdA's No. 2 theater. Sept. 17 - Oct. 10 | Lake City Playhouse, $19 (top), Thurs-Sat 7:30 pm, Sun 2 pm — MICHAEL BOWEN
Music
The Thermals
The Thermals gave Hummer the finger awhile back. The gigantoid mutant-car company offered the Portland indie band a fat wad of cash to use a song in a commercial. And though I'm sure it didn't help their bank accounts to decline the offer, it did give the band some serious street cred. The path to stardom was greased for the Thermals. Their brand of political pop-punk (think Ted Leo with a few more layers of candy-coating) was applauded by critics: in fact, 2006's The Body, the Blood, the Machine was named in Pitchfork's Top 200 albums of the 2000s. Whether or not you're into what they do, it is absolutely undeniable that the Thermals have carved their name into the bark of the Northwest music history tree. They outlived Hummer, after all. Sept. 26 | The Seaside, $8-$10, 7 pm, all-ages. — LEAH SOTTILE
Theater
Buddy: The Buddy Holly Story
Buddy presents the Crickets as they get their start in Lubbock, defy the country-Western music establishment in Nashville and then become one of the first white acts ever to play Harlem's Apollo Theater. Later on in New York, and on just their first date, Buddy asks Maria Elena to marry him; soon after, he's touring with Richie Valens and the Big Bopper.
Buddy is a jukebox musical, so we get to dig songs like Sam Cooke's "You Send Me," Paul Anka's "It Doesn't Matter Anymore," and Chuck Berry's "Johnny B. Goode" along with the central trio's hits. (The day they flew into an Iowa blizzard was the Day the Music Died. So have some respect, man, and wear your black horn-rims.) Sept. 24 - Oct. 24 | Spokane Civic Theatre, $28 (top), Thurs-Sat 7:30 pm, Sun 2 pm — MICHAEL BOWEN
Food
Spokane's Oktoberfest
Prince Ludwig probably had no idea what he started 200 years ago when he threw a party for his bride in Munich, but we're glad he did. Now Oktoberfest comes to Spokane on a grand scale for the first time, thanks to the Washington Beer Commission. The three-day event at Riverfront Park promises an authentic bier garten atmosphere, complete with Happy Hans's polka music. Dust off your dirndls and lederhosen — prizes will be awarded for best costume. German food, including bratwurst, pretzels and Black Forest cake will be available for purchase. Tickets include six samples per day and a commemorative mug. More than 20 brewers will be on hand, including hometown brewers C.I. Shenanigan's and Northern Lights Brewery. Pullman's Palouse Falls Brewing Company will introduce its new Midnight Wheat beer, and Paradise Creek Brewery (Pullman) will also be on hand. Sept. 24-26 | Riverfront Park; $20/day, $50/three days; Fri. 4 pm-8 pm, Sat. 12 pm-8 pm, Sun. 12 pm-6 pm; 21 — KIRSTEN HARRINGTON
Film
SpIFF Professor Film Series
On Wednesday nights when you're not at the MAC, go to the Magic Lantern for SpIFF's Professor Series. Started last fall, the Professor Series is designed "to give people who wanted to do more than go to the movies something to do," according to SpIFF Director Dr. Pete Porter.
Most of the films on tap will be classics of one form or another. The first up, Director Alfonso Cuaron's catalytic Children of Men — discussion by Gonzaga's Brian Clayton — is a classic of contemporary sci-fi action. Not to be missed on the big screen.
Local professors choose a film to screen — something not often shown or something they think audience members should consider in a different way — and then host a Q-and-A session following the movie. Porter describes most of the discussions as "pretty darn good." Sept. 29 - Dec. 1 | Magic Lantern Theatre, $10, $5 for students; 7 pm — CAREY JACKSON