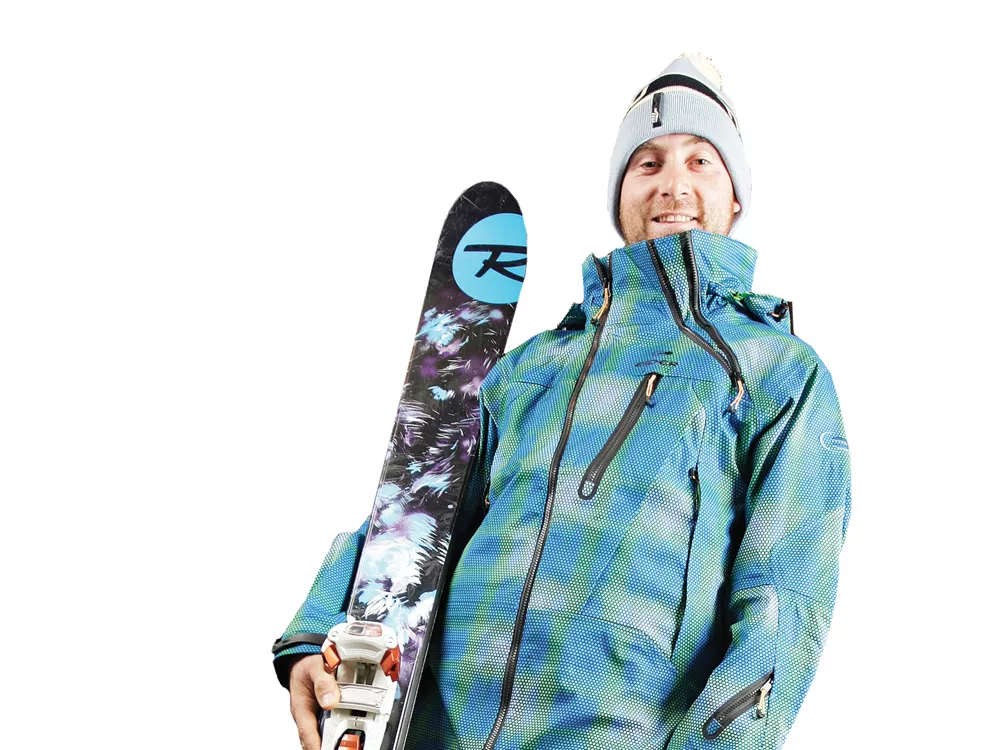 A recent Forbes survey rated Spokane as the third-worst place in the United States for jobs, and while some people would agree, Brian Ellsworth is not one of them. The ski industry in Spokane has been growing steadily over the last two decades, and this Spokane native has been able to achieve career success while remaining true to his passion: skiing. From a dirt-clod-throwing grom to savvy ski shop owner, Ellsworth has grown up to become a cornerstone of the Spokane ski scene.
At the age of 7, Ellsworth had already been skiing for a while and took his interest to a new level by joining the Spokane Ski Racing Association at Mt. Spokane. Through a 10-year racing career, he honed his skills on the snow and began fine-tuning his off-the-snow skills at the legendary Lou Lou's ski shop. When Lou Lou's closed in 2005, Ellsworth was already continuing his career at the Spokane Alpine Haus, with his new Master Boot Fitter certification.
"You can go out and have a good day on a good-fitting boot and mediocre skis," explains Ellsworth. "But if your boot doesn't work for you and doesn't give you comfort and control, you're already at a disadvantage."
After three years of providing superior service to customers — and earning his bachelor's in business — Brian's hard work was rewarded when he became the manager of the Alpine Haus on Spokane's South Hill.
When he wasn't ripping through trees and jumping off things on his skis at ridiculous speeds (his inner ski racer is very strong), Ellsworth learned first-hand how to manage inventory, staffing and purchasing. And he reached his next plateau of success when he officially became the owner of the Spokane Alpine Haus in August, bringing the ski shop back to the owner-operator status that it first thrived under. While change is in the air, with new lines and new technology, he says he is doubling down on his keys to success: boot fitting and exceptional customer service.
If you miss him at his store, chances are he is with his first love, Mt. Spokane, ripping through the trees and slashing through the hidden powder stashes. If you do catch him, remember to pry out some of his insider knowledge about his stash spots. After 20 years of skiing all over the Northwest, he's got them locked down.
Welcome to Snowlander
Every year at this time, it's a guessing game as to when we might start skiing. We're always hopeful of a Thanksgiving opening, but we know that many years December is the first month for sliding on snow.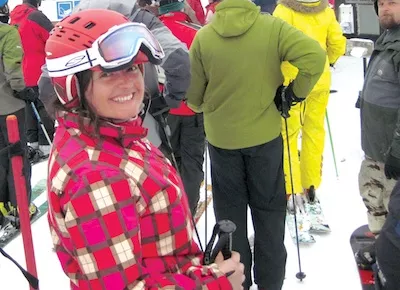 Going into a season guessing keeps me on pins and needles. Every little shift in the weather has me thinking the big storm is rolling in. And last season was one of wonder. Early season, I was wondering if the snow was going to keep falling in such epic proportions. In January I was wondering if it was ever going to stop raining. In May, I was wondering if the snow would ever let up. Overall, a great year.
Now ski season is a reachable grasp away. Ski movie premieres are in full swing, garages are being cleaned out as old gear is dropped off at local swaps. Life is consumed with finding the perfect jacket, dreaming about buying new ski goggles (even though I already have way too many) and scraping off the old wax and getting the tuning bench all set up.
Here at The Inlander, we've been busy plotting a new chapter in the local ski scene — Snowlander, your resource for skiing and riding all over the Northwest. In addition to the monthly printed insert in The Inlander, starting with the one you are reading right now, we'll be keeping you posted on all developments in the local scene every week online.
So check out our new web page, Snowlander.com, for an interactive resort map, stories, blog posts and enter-to-win contests. We'll also be actively updating our page at Facebook.com/SnowlanderNW. That's where you can post comments, read the latest news items and check out user snapshots and videos. Check 'em both out now and you can enter to win either a brand-new Rossignol snowboard or a pair of Rossignol skis.
Keep looking for snow, and hopefully by this time next month I'll be writing this between powder turns!
Jen Forsyth Snowlander Editor [email protected]