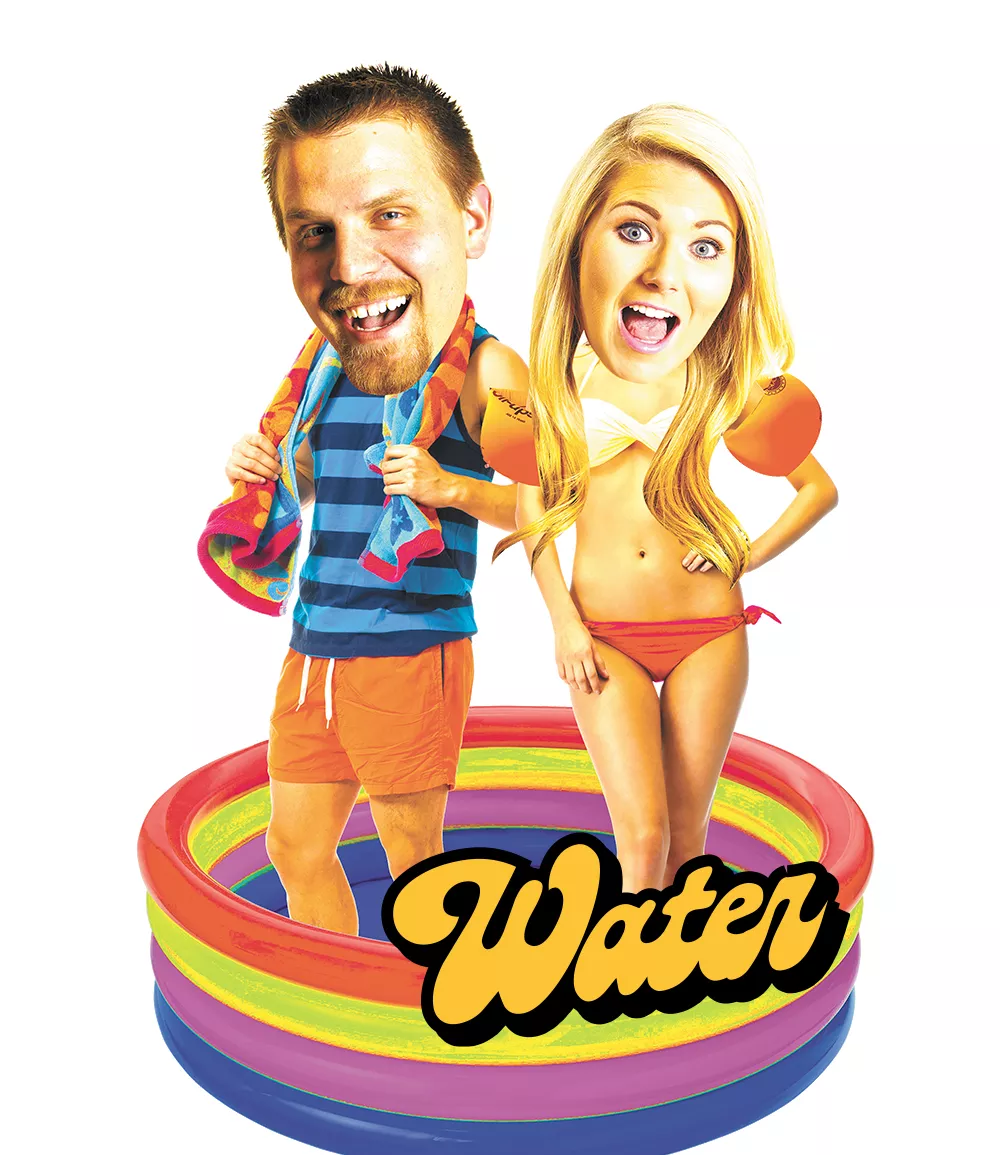 LONG BRIDGE SWIM
For years on his morning commute, Eric Ridgway would drive across the Long Bridge that spans the Pend Oreille River near Sandpoint with one nagging thought: "I have to swim this." In 1994, with friends in kayaks accompanying him, he did just that.
"I had so much fun doing it," he recalls. "And people approached me saying, 'I've been thinking about doing that for years. If you do that again, I want to do it with you.'"
The next year, Ridgway expected a handful of people to show up for the 1.76-mile swim. Instead, 70 turned out to swim the river. Since then, the Long Bridge Swim in Sandpoint has gotten bigger every year. In the last several years, it's attracted 700 people, some arranging their entire summer around the event and coming from as far away as New York and California.
Ridgway says that while the event might attract competitive swimmers, it's welcome to all levels. The event stresses safety, and there's a flotilla of boats that accompany the swimmers, so if someone gets too tired to finish, they'll be ferried to the other shore. Ridgway says there's no shame if you can't finish because it's all in good fun, and it might be a motivator to train for next year.
Even just coming out to watch the event and participate in the festive atmosphere is worth making the trip, says Ridgway.
"It's the Bloomsday of open water swims," he says.
Ridgway has since stepped down from organizing the event, passing the torch to Jim Zuberbuhler, who says that donations and sponsorships for the event will be used to provide free swimming lessons to local elementary schools, with the goal of not allowing any child in the county to reach third grade without learning how to swim.
The event is set for Aug. 1. For more information, visit longbridgeswim.org.
LEGEND OF MEDICAL LAKE
"Medical Lake is one of the wonders of the world," reads a 1905 article from New England Magazine, extolling the healing properties of the lake outside of Spokane. "To bathe in the waters of this lake is like rolling velvet. Soap is not necessary to cleanliness by the use of Medical Lake water."
This article is one of many published near the turn of the century hailing the restorative waters of the lake southwest of Spokane. For centuries, Indians brought their sick and wounded to the lake's shores to heal their ailments, and to extract salts from it. French-Canadian settler Andrew Lefevre believed the lake cured his rheumatism. Shepherds bathed their sheep in it to cure scabies.
Word of the wondrous lake spread, attracting people from all over the country. Sanatoriums, boarding houses and an electric trolley sprung up to accommodate visitors. But after a few decades, the attention on the lake took its toll.
Doug Ross, Medical Lake city administrator, says the city has applied an aggressive environmental remediation plan to the lake since then, and it's now a great place to cool off on a hot summer day, even though the legendary healing powers of the lake were exaggerated.
"We do not allow motors on Medical Lake, which makes it a unique lake in the area," says Ross.
With no motorized boats, the lake is a serene place to fish for trout, paddle in a canoe or kayak or take a swim. It even has a sandy beach to recline on. And who knows? Maybe a dip in the lake might just cure what ails you.
EXPLORE LAKE COEUR D'ALENE AND BEYOND
Every Thursday evening, the Coeur d'Alene Canoe and Kayak Club encourages anyone with a kayak or canoe to come out with the group and explore Lake Coeur d'Alene. The group also holds clinics on boating skills and safety, as well as training for emergency situations. Additionally, it holds meetings that include advice on buying boats and other topics. Beyond that, the club offers its members scenic trips, long-distance excursions, overnight trips, paddle-in camping, fishing trips and even ocean kayak trips that are designed for a range of experience levels, from beginners to more skilled kayakers. Membership runs from $25 for an individual to $40 for a household. For more information, visit cdacanoekayakclub.org.
SLIDE THE CITY
Remember those hot summer days from your childhood when your parents would immediately pull out the Slip 'N Slide, causing any heat or boredom to instantly evaporate? You can relive those days with a touring event called "Slide the City" that invites the public to take a ride on a 1,000-foot plastic slide in Spokane on Aug. 8. Fees run from $28 to $45. A portion of the proceeds benefit Peak 7 Adventures, a nonprofit connecting underprivileged children to the great outdoors. For more info, visit slidethecity.com/events/spokane.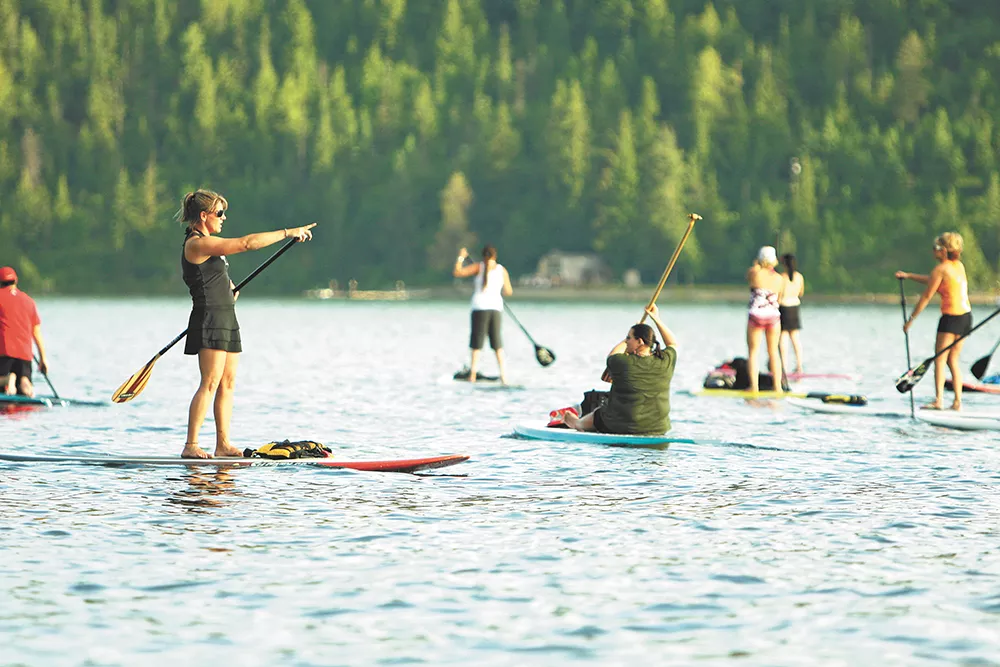 LEARN TO PADDLE
Maybe you're an intermediate-to-experienced kayaker who wants to brush up on basics or find some new spots. Maybe you're just getting your feet wet. Either way, there will be several classes held over the summer catering to your level of skill. On June 24, John Roskelley hosts a free presentation of his new guide, Paddling the Columbia: A Guide to all 1,200 Miles of our Scenic & Historical River, that details casual floats to longer excursions on the expansive waterway. Registration is required through the REI Outdoor School. For those dreaming of boating rougher water, the Spokane Canoe and Kayak Club holds a two-day class on whitewater kayaking on June 27 and 28. The class costs $55. To register, call 625-6200.
BOATS FROM DAYS PAST
They may not make boats like they used to. But this summer, boats from days past will be on full display in Sandpoint at the Inland Empire Chapter of the Antique & Classic Boat Society's 13th Annual Classic Boat Show, July 11 and 12. This year's show will run the entire length of the boardwalk, with restored classic boats on display. Even if your boat project is still a work in progress, it's a great opportunity to come out and talk with other boat enthusiasts. In the evening, there will be a boat parade across the river and awards. For more information, visit inlandempireacbs.net.
STAND UP AND PADDLE
Ever since Kym Murdoch quit her job to open Coeur d'Alene Paddleboard, she's sought to share the joy she finds in stand-up paddleboarding with others. Her shop offers a membership deal that allows paddlers to pay a $5-dollar-a-day fee that covers gear and guiding into the area's waterways. The 60 members of the club bring their dogs on outings and enjoy moonlight paddles. The club also offers paddleboard rentals, including a party board that can hold up to eight adults. Also offered are fitness classes, including paddleboard yoga. For more information, visit cdapaddleboard.com. ♦