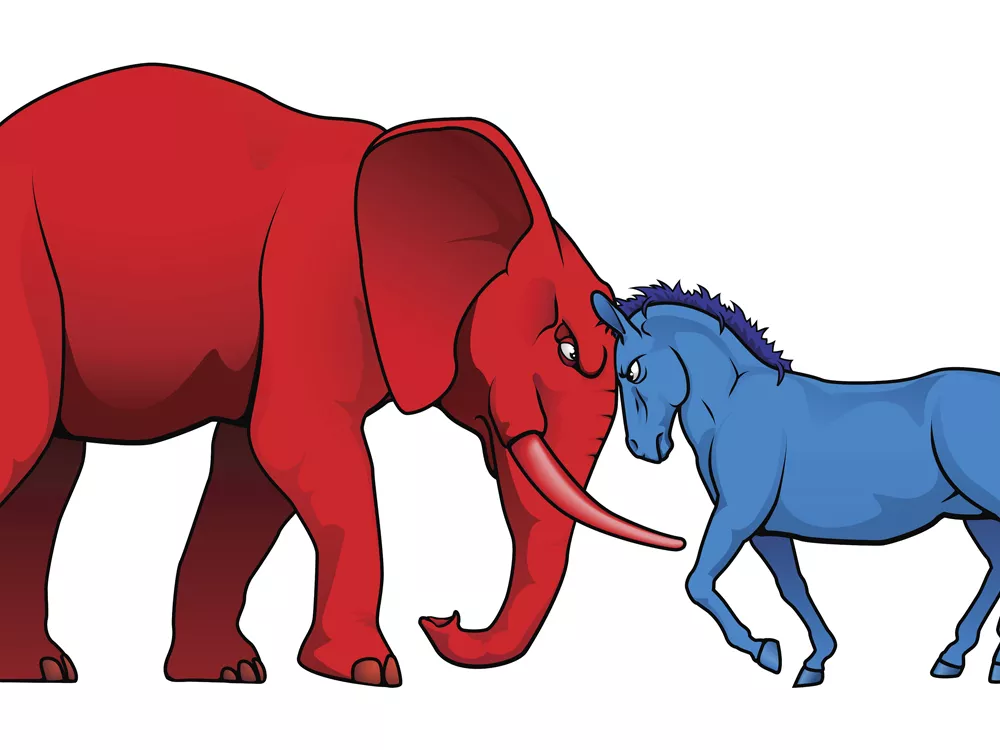 When the Winners Lose
Barack Obama, marriage equality, legal pot. The election may have been a big night for liberals, but for Democrats in Eastern Washington, it was more bittersweet.
Democrats held onto the urban 3rd District with Andy Billig going to the state Senate and Marcus Riccelli and Timm Ormsby to the House. But they lost the 4th District in the Valley to weapon-wielding Matt Shea; the swing 6th District wrapping around the west side of town to former cop Jeff Holy; and a bid for the 5th District U.S. House seat to Republican Cathy McMorris Rodgers, who's enjoyed the spot since 2005.
"It was a disappointment," says Spokane County Democrats Chair Kris Cejka. "We hoped to do a little better this year."
Cejka thought Democrat Rich Cowan could hold his own against McMorris Rodgers, but now wonders if a female candidate may have a better shot. For now, she writes off the weak showing as the status quo: "We are who we are over here."
But others in the party are more hopeful. Amy Biviano, who lost her bid against Shea in the 4th, urges skeptics to "give [Democrats] a couple more election cycles." She's betting more talk of business-friendly Democrats will bring more Eastern Washington voters into the fold.
Cowan says the party has momentum to keep chipping away at Republicans here and eventually catch up with them in fundraising.
Though a decisive loss, he inched slowly into McMorris Rodgers' previous grip. She got 62 percent of the vote this round, down from 65 in 2008. Still, she outspent him by more than $1 million.
"I believe that a majority of the people in this area actually have Democratic values," he says. "They just haven't been messaged yet."
— HEIDI GROOVER
Comment on the Cleanup
The Environmental Protection Agency has outlined the first phase of its 30-year, $635 million plan to clean up the Silver Valley, and you've got until Dec. 6 to complain about it. The plan spells out the 10-year timeline for cleaning up mining pollution in the Upper Basin, Box and Lower Basin areas. During initial drafting, the agency took almost 7,000 comments and in response scaled back its plan by almost half. The latest draft is online at go.usa.gov/igD, and comments should be sent to cdabasin@epa.gov.
— HEIDI GROOVER
Kirkpatrick Heads West
Former Spokane Police Chief Anne Kirkpatrick will be heading west to the King County Sheriff's Office next month to serve as undersheriff for new Sheriff-elect John Urquhart.
Kirkpatrick tells The Inlander she is eager to be part of the new team over at the Sheriff's Office, saying she has a great deal of respect for Urquhart and his leadership.
"I'm very honored to be asked to go in," she says. "I'm looking forward to that opportunity."
Kirkpatrick retired as head of the Spokane Police Department in January after overseeing five turbulent years of union conflict and public scandal, at one point suffering a "no confidence" vote from the Spokane Police Guild. Throughout her tenure, she pushed for stronger officer accountability and expanded public oversight.
"I really want to be a good partner," Kirkpatrick says. "I think it's going to be exciting."
— JACOB JONES