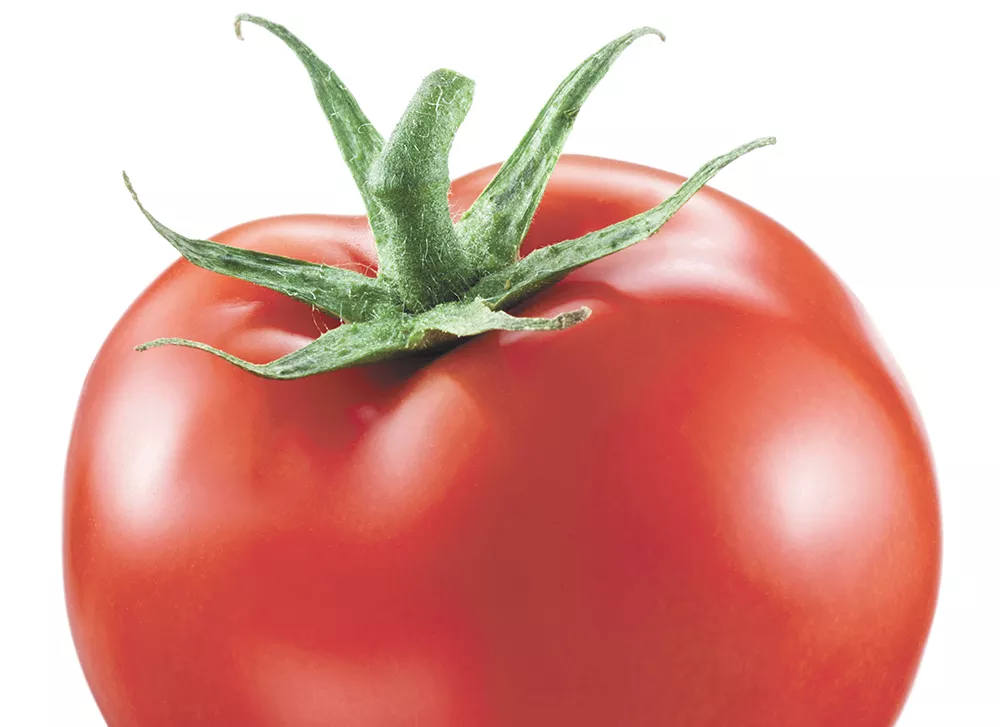 Down on the Columbia River, about 15 miles out on the Inchelium Highway, a simple tomato farm has made successful headway into local markets in its first year. With 6,000 plants on one acre, the farm has sold several thousand pounds.
The venture began with the big dreams of 26-year-old Kettle Falls journeyman carpenter Owen Eaton and his brother, Isaac Eaton. This spring, Owen decided to start the tomato farm enterprise, rendering him a small-town tomato entrepreneur by harvest time.
"We had been strategizing, and throwing the idea around of investing in growing a product that will not only bring us returns, but also provide a superior product in abundance," says Owen. "We designed no formal plan, but it was essential to us to include good principles and practices."
After some thought and serious consideration, the Eatons decided to focus primarily on growing four varieties of tomatoes for their farm, which they named Garden of Eaton.
The brothers use all organic heirloom seeds and also follow an ideal they call "exchange in abundance."
"It means giving our customers more than what they pay for, and feeling good about it," says Owen. You don't have to sell at outrageous prices, then dump the surplus if it doesn't get sold."
For instance, a basket of Garden of Eaton's cherry tomatoes goes for $1.50 at the Kettle Falls Farmers Market; direct from the farm, they go for a dollar a basket.
Although Florida-born, the boys moved to northeast Washington as toddlers, residing in Nine Mile Falls, Chewelah and Colville and finally landing outside Kettle Falls on a 10-acre property with the ideal sandy loam growing soil­­­­­­­­­­­­­­­­­­.
The first groundbreaking proved to be the initial challenge. It's been at least 18 years since the land had been used, and back then it was a hay farm. A rototiller wasn't doing the job, especially since it was virgin soil, so the Eatons finally borrowed a tractor to get the land tilled. Since they weren't too sure about the new land's well-water abundance, they decided to plant just an acre.
With 6,000 plants to maintain, using natural pest control methods along with the Eatons' philosophy of abundance, the Garden of Eaton is tasting success in its first year, which is still ongoing.
"Since we're close to the Columbia, we still have some growing time left. Local folks were talking about harvesting into November," says Owen.
The Eatons have an ongoing contract with Meyers Falls Market in Kettle Falls and had projected setting up agreements this year with Huckleberry's in Spokane, Spokane Produce, and Super 1 in Colville.
There have been challenges along the way. For example, their "exchange in abundance" philosophy meant their prices were too low, compared to other sellers for some farmers markets. But the brothers would rather stick to their ideals than stray from the mission statement that gave birth to the farm.
"You have to have the feeling right, too," says Owen. "If you have that feeling right, and you know you're doing the right thing, you're really feeling good about what you're doing, you never give up, eventually you're going to get whatever you're going for."♦
Garden of Eaton • 680-5813