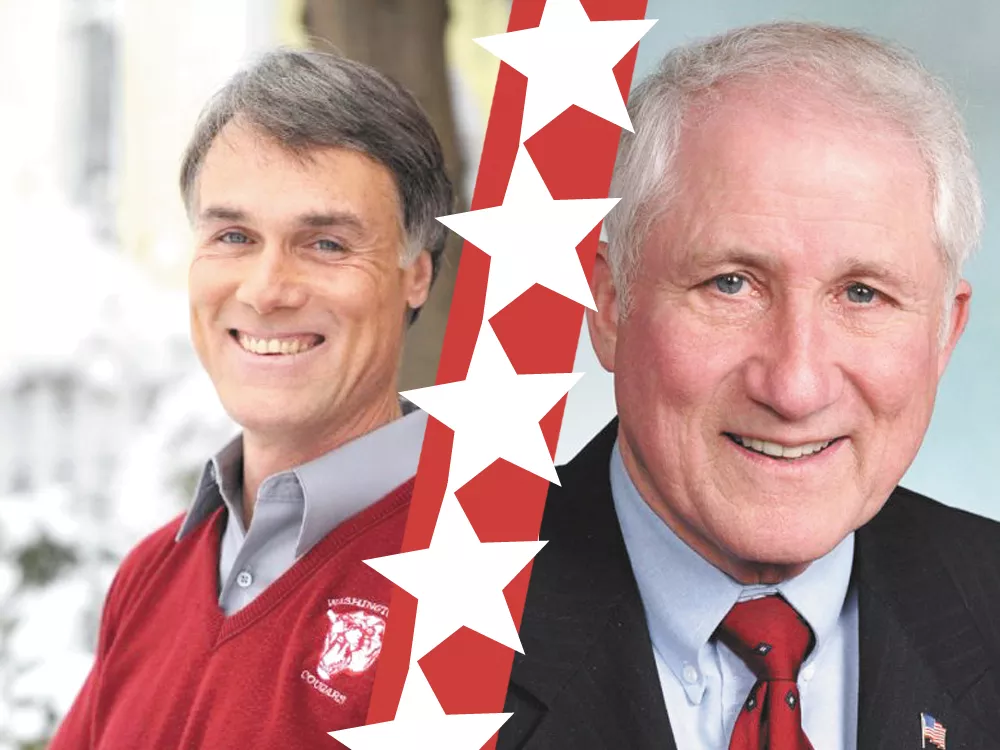 After eight years in state government, John Ahern was turned out of office by a mere 72 votes in favor of newcomer John Driscoll in the state House election for the 6th District in 2008.
A 72-vote loss (it was 74 before an automatic hand-recount) for a Republican in 2008 amounts to clinging ferociously by your fingernails against the blue wave that swept Barack Obama to the White House and Democrats in general to major gains.
But two years later, in the grip of a stubborn recession, the political waves are crashing to the right and the electorate is charged with an anti-incumbent sentiment.
With Ahern and Driscoll running in a rematch, the question here is which incumbent — the old or the new — is in a better spot?
"I knocked on a door a couple of weeks ago and an older gentleman answered," the 75-year-old Ahern recalls. "'Ahern,' he says, 'I understand you were in for eight years.' Yes, I said. 'But you are not the incumbent?' No, I said. 'Well then, you've got my vote,' he said."
Driscoll, who polled at 41 percent in the threeway August primary (against Ahern and moderate Republican Shelly O'Quinn), says he is running as if he is 10 points behind.
"There is no doubt the mood of voters is moving toward the conservative side. I believe my position as a moderate Democrat aware of business issues allows me to maybe go against the national trend," Driscoll, 52, says.
Both men say they hear plenty of angst about jobs and the recession while out ringing doorbells, and both expect the race to be close once again.
Does the electorate's sour mood favor the former four-term incumbent Ahern, who finished roughly 3,000 votes behind Driscoll in the primary and has raised only $31,000?
Or will voters give a nod to Driscoll, a moderate Democrat opposed to raising taxes and who has attracted $149,000 in campaign funding?
The candidate who prevails will be the one who more successfully woos the 10,000 votes that went to O'Quinn in the primary. Do they break toward Driscoll along moderate lines, or for: Ahern along party lines? O'Quinn, who works for Greater Spokane, Incorporated (the chamber of commerce), is prohibited by her employer's policy from endorsing any candidate.
"When I was out doorbelling, a lot of people thought John Ahern was still in office. He definitely has significant name recognition," O'Quinn says. "I honestly can't speak for my supporters, but I do think I had a coalition of support. I think you will see a lot of them go for John Ahern [as Republicans], but we also drew a lot of independents."
The district itself is in flux, she says.
"The demographic is changing dramatically. The median age is 34 with 1.4 children and over 70 percent with at least some college education. It is becoming a very young district. It is moving to be a more moderate district, but it still leans right," O'Quinn says.
The Republican legacy of the 6 th District favors Ahern, especially in a year where a backlash against Democrats is expected. But the district's youth and moderation — plus the reality that more than 95 percent of incumbents retain their seats — favor Driscoll.