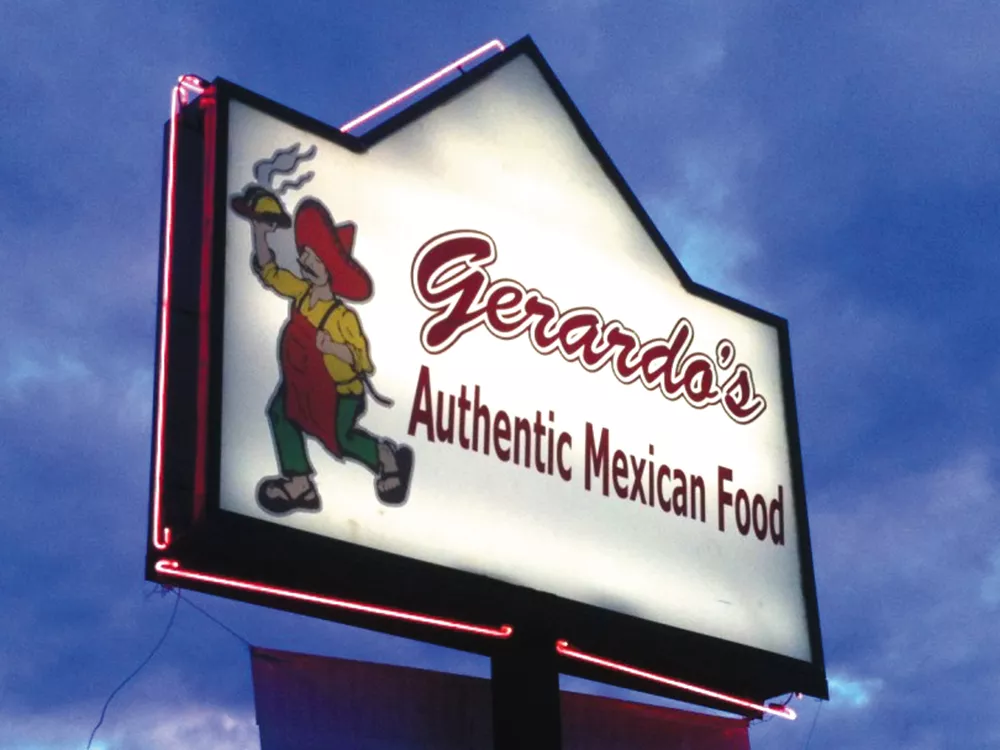 It's the peak of lunch rush hour, and Latin music bumps throughout the crowded entrance of Gerardo's Authentic Mexican Food as a gathering of businessmen wait to order their fajitas and tacos.
Brightly colored drinks mixing in their dispensers stand out on the counter as Edna Rios — the cashier whose husband is at the grill cooking up orders — explains the trio of beverages.
The vivid yellow one is pineapple juice and the milky white one is horchata, a Mexican drink made with rice, cinnamon, vanilla and sugar. The deep punchy-red beverage is jamaica (pronounced: ha-MIKE-ah). Rios' mom, who makes the drinks, puts the jamaica flowers, the key ingredient to this sweet drink, in water to soak for a day and a half, then adds sugar.
The employees at Gerardo's are all family. Nelly Dunlap, Rios' sister-in-law, opened Gerardo's on North Monroe Street in February. Dunlap also owns Abelardo's Authentic Mexican Food in Spokane Valley, and Rios says Gerardo's is essentially a carbon copy of that eatery with the same menu.
What puts the "authentic" in Gerardo's Authentic Mexican Food is that all the dishes are ones you would find in Mexico. Everything is made fresh from scratch from Dunlap's own recipes.
Rios recommended the fajitas mix, her favorite. "It's everything in one plate," she says. A pile of grilled beef, chicken and shrimp combined with onions and tomatoes comes with three steaming, chewy tortillas.
The fajitas mix is number 23 on a list of 24 combination plates ($6.40-$9), including carne asada, machaca, fish tacos and milanesa — all served with rice and beans. The rest of the menu features handfuls of options under headings of tostadas, enchiladas, quesadillas, burritos, tortas and tacos.
As the lunch rush comes to a close, the line waiting to order dissipates. But in the spacious dining room around the corner from the entrance — that you almost don't realize is there — a lone man eats and reads, and a father sits with his young daughter as she munches on her quesadilla.
Gerardo's Authentic Mexican Food • 2706 N. Monroe St. • Open Sun-Tue, 8 am-midnight; Wed-Sat, 7 am-2 am • 340-9905