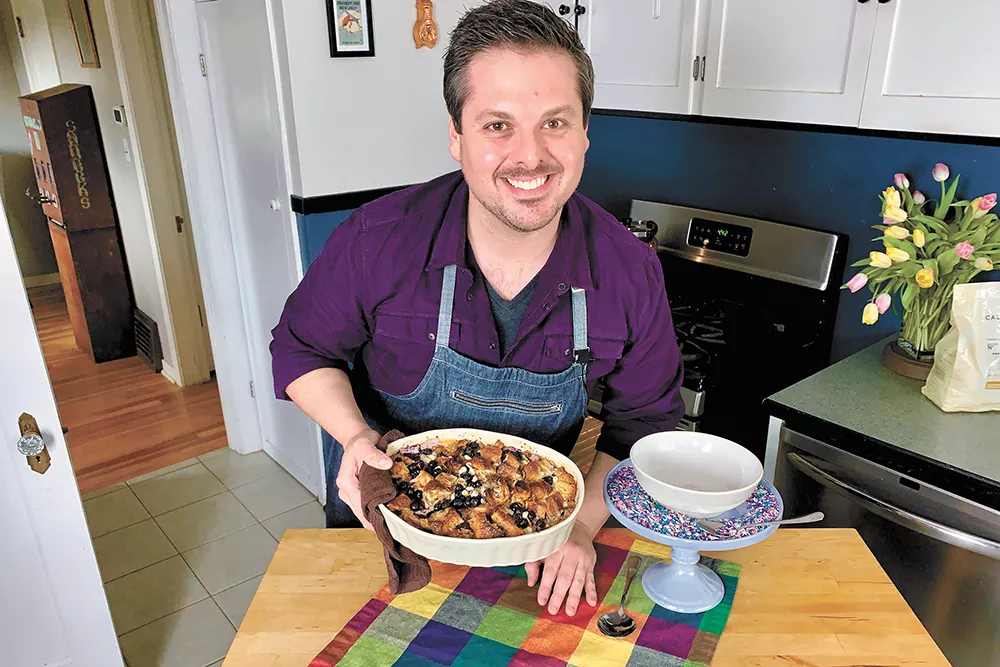 Spokane chef Ricky Webster is bringing tips, recipes and good cheer from his kitchen to yours through a series of lighthearted cooking videos.
The chef and winning cooking show alum has so far shared how to make several on-theme dishes and drinks for your next Tiger King or Ru Paul's Drag Race watch party, with more to come.
"I wanted to feel like I could reach and nurture people in some form, and feel like I was still feeding people and giving them tips and pointers on how to cook with things you already have in your pantry," Webster says.
The chef, who serves as a consultant for food service company Sysco Spokane, is also currently furloughed and trying to make the best of his situation. After posting a few Facebook Live cooking videos to his personal page, Webster says friends and family encouraged him to take his tutorials to the next level, playing to his strengths as a chef and host.
For the Tiger King-themed episode, paying homage to Netflix's viral docuseries about a polygamist tiger breeder-turned-felon in Oklahoma, Webster shared recipes for a tiger-striped snack cake, "PETA" pizzas and a "Cool Cats and Kittens" cocktail.
"Tiger King is taking our attention off all the pain and frustration that we're all feeling," Webster says. "So I was like, 'I'm going to play with that and have fun, too.'"
The chef has also been taking to other platforms, such as TikTok, to share bread-making tips and how to care for a live sourdough starter. A few of his sourdough posts have racked up more than 100,000 views.
Find more of Webster's cooking videos on YouTube here.