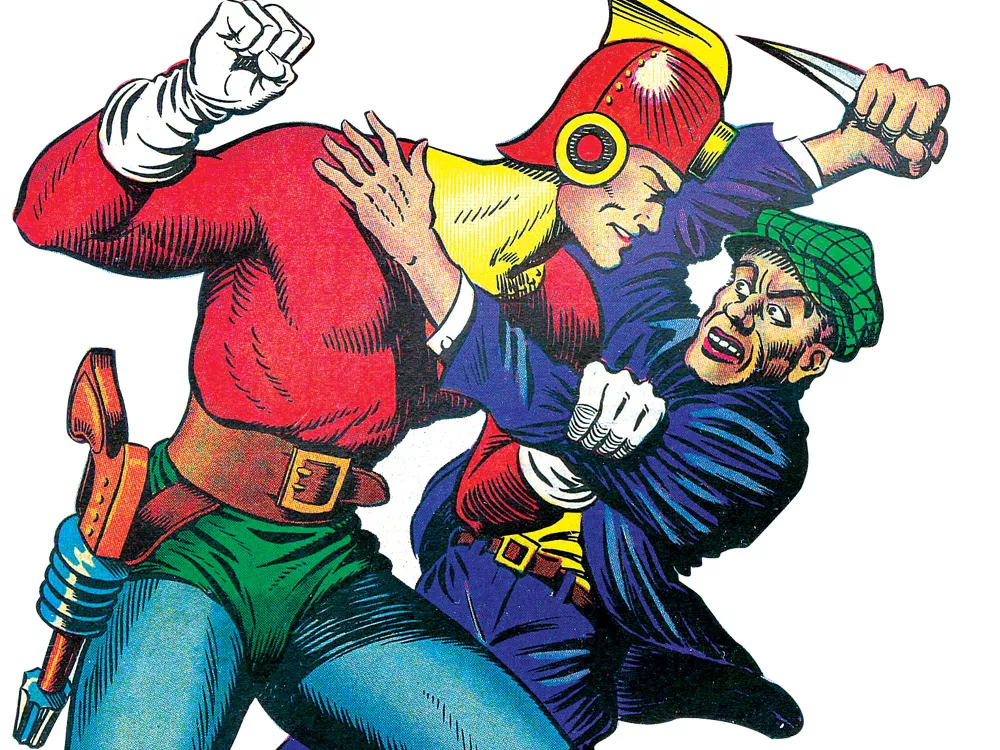 If someone tells you they made it through college with nary a single monetary or academic difficulty, they are either super-villains or flat-out liars. Unless you're a trust-funder with an explosive IQ, here's some advice to consider as you face a rapidly depleting bank-account balance and at least one sincerely difficult class.
ACADEMICS, SCHMACADEMICS
Gone are the days of sure-fire extra credit and teachers bound to pseudo-empathy by the No Child Left Behind Act. This is college. Dig yourself out.
ALWAYS USE YOUR SIDEKICK
A teacher's assistant is in charge of a few things, namely grading your work and cutting you slack. He or she is your most valuable sidekick.
Chris Merriman, a doctoral student in anthropology at the University of New Mexico, has been in this powerful position for years. He says, for starters, just go to class — your T.A. will notice. Merriman also recommends seeing your T.A. in person, "Sending an e-mail is good, but I would suggest going and talking face-to-face," as it shows you are going out of your way to make things right.
FIND A TUTOR
Often the school hires exceptional students to guide the other helpless saps through the basics, at no cost to you. Check with your school's tutoring center, or ask your professor or T.A. for a list of tutors.
NO MONEY, MO' PROBLEMS
Not if but when cash-flow becomes an issue, reduce your monetary casualties by taking advantage of the following.
PLASMA IS THE NEW BLOOD
If you can stand this sort of thing, plasma donation is an easy way to get cash. According to Christopher Florentz of CSL Plasma, "You can donate plasma twice a week, as opposed to blood, which you can only donate once every eight weeks."
At $30 to $40 a pop, it's not a bad deal. Oh. yeah, and there's that whole helping humanity thing. But more importantly, money.
BE A GUINEA PIG
Scads of superheroes have gotten their start with science gone horribly awry. Participating in a research study is usually simple and can score you a nice chunk of change. Check with your school to see if they are conducting any. When all else fails, seek out mad scientists.

CRAIGSLIST
If superheroes existed, they'd be supplementing their incomes via Craigslist. The "ETC" jobs and the "Gigs" sections on this site offer short-term employment, like helping someone move. It's easy, and you don't even have to worry about a prostitution conviction … unless you click on the adult gigs link.
DASHING DUDS
Eww, thrift stores. No hero ever flew around in a '70s leisure suit. These places are chock-full of macramé owls, pregnancy clothes and … tons of valuable stuff. Valuable stuff you can take advantage of. Bronwyn Miles, a sales associate at the Moscow, Idaho, Salvation Army store, says that people tend to sneer at thrift-store items — adding that "culturally we have a stigma about things being used."
But for every piece of junk, there are just as many valuable items. Purchase them cheap, then sell them independently or to consignment shops for profit. This requires some time, scavenging and an eye for style, but being the middleman between hipsters and their accoutrements is a lucrative business, indeed.

ALWAYS HAVE AN ESCAPE ROUTE
Sometimes your college career — like dodo birds, the Gulf of Mexico and Al Gore's marriage — cannot be saved.
DROWNING IN A SEA OF LOAN PAYMENTS
If your loans are nearing six digits and you're planning for life as a street musician, it might be time to make yourself scarce. Remember, community colleges are a cost-effective way to complete general education requirements. Transfer later.
FAILING AT THE SIMPLEST TASKS
Dropping out of a class is better than the horrible blemish that bad grades will leave on your transcript. Many schools will let you quit, even after the halfway point. Opt for the "W."
YOU HAVE A BAD FEELING ABOUT THIS
While staying in school may seem noble, you don't live in a Lifetime Original Movie. Family, a career, and your own sanity are all legitimate reasons to flee higher education. See a counselor before you pull the plug, though.