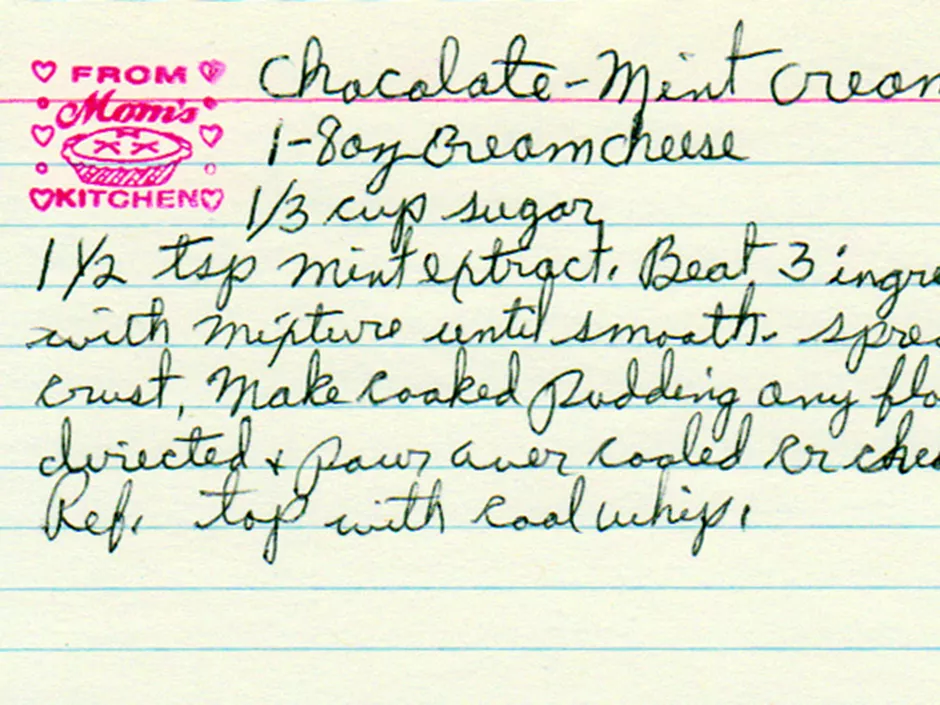 WEBSITE
Cherry Cola Salad, Chicken Kiev, Rhubarb Upside Down Cake: If we are what we eat, then our nation's truest history is recorded on decades of handwritten recipe cards. Yesterdish is an online collection of these cards, rescued from estate sales and trash heaps, and scanned as both instruction and artifact. The curator, who works as a First Amendment attorney by day, helpfully interprets the handwritten recipes with entertaining historical notes to explain how, for example, German chocolate cake got its name not from the country but from an English immigrant named Mr. German who invented a type of chocolate.
---
BEER
Summer is upon us, finally — it's time for short sleeves, sunglasses and sitting outside with a cold drink. And even better if that drink is a pint of No-Li's Mosaic, a spring seasonal single-hop pale ale that started showing up on tap lists around town about the same time I brought out all my sundresses from the back of the closet. Brewed with versatile Mosaic hops from the Yakima Valley, it's both flavorful and refreshing. It's hard to argue with the rest of No-Li's lineup, but this one stands out as the perfect go-to patio beer.
---
POETRY
It's still true, even in these times of newspaper cuts, that The New York Times publishes a short novel's worth of sentences every day. From those words comes Times Haiku, a "serendipitous poetry" project from Times senior software architect Jacob Harris. (He is also the creator of @nytimes_ebooks, an algorithmic delight for anyone who's aware of Internet spam phenomenon @Horse_ebooks.) A computer program scans news articles for sentences that fall into the five-seven-five pattern of syllables, then humans select the poetic gems that transform ordinary sentences into something more profound.