New tunes just keep coming. Check out the recent demos, albums, EPs and even singles recently recorded by local acts.
COLD BLOODED
This Place is Death
This grind/hardcore/metal act, which recently signed to Coeur d'Alene's Blackhouse Records, is back with a loud-as-hell, lyrically dark four-track EP you've been waiting for. The songs include annihilating guitars and monster vocals, along with a sampling of Star Wars' "The Imperial March." The recording, made at one of the act's Knitting Factory shows, is raw with no overdubs and includes all previously unrecorded material.
Where to find: blackhouserecordsinc.com and all other major digital outlets
LOCAL PAVLOV
demo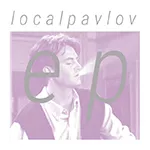 In case you missed last month's epic tape demo release, you can take a listen online to Local Pavlov's first stab at recording, which was first released in January as an EP. Featuring dudes from Normal Babies and Mirror Mirror, the shoegaze/dreampop act comes from the imagination of frontman Ryan "Gil" Gilbert, who recently moved to Spokane from Coeur d'Alene. Like billows of smoke, the surprisingly upbeat music rolls over itself, echoing and reverberating. You'll remember this long after it's done playing.
Where to find: localpavlov.bandcamp.com
THE BROKEN THUMBS
#fightEP
The hashtag in the band's EP title may seem somewhat heavy-handed, but how exciting that the three-piece, together since 2014, has finally released something resembling an album. This is a band doing something different for the area — they write and create their own beats while playing live on stage, crafting a hybrid electronic rock sound. On the new EP, singer David Arnold's voice is naturally the highlight, as he goes for the rafters and never retreats.
Where to find: thebrokenthumbs.bandcamp.com
PERU RESH
"Time For Endings"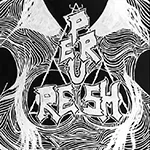 Peru Resh is a Spokane punk supergroup of sorts, featuring members of Phlegm Fatale, 66beat and Ze Krau (among many other bands they've been in), and this month the band has so far released four singles, which will certainly be on their upcoming cassette tape EP. Starting with "Time For Endings" and ending with "Babi Pink," the three-piece's songs are short little nuggets covering topics like E.T. and telling the truth. The music is straightforward and catchy, and I'd like a whole lot more of it.
Where to find: peruresh.bandcamp.com
THE DANCING PLAGUE OF 1518
"Younger"/"Caring For"
And the award for best name goes to... yes, the Dancing Plague of 1518 is long, but I'm all for a band moniker that pulls from an actual historical event. Here, the electronic might of Conor Knowles, from the duo Sea Giant, gets the solo treatment. With two new songs, "Younger" and "Caring For," released last month, Knowles delves into more creative territory, often manipulating his vocals to octaves well out of his range, all while utilizing more notes on his keyboard.
Where to find: dancingplaguemusic.bandcamp.com ♦