MARVA ULLELAND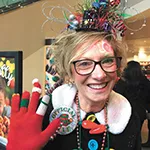 The most scandalous thing is that people don't believe in Santa.
DILLON TORRES
There's been a lot going on. I would say what's been happening at Standing Rock is pretty intense. It's being brushed over so much.
CARRIE BROCKETT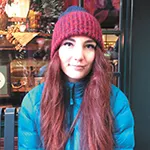 In between Spokane and Ritzville there was a guy who was hauling meth, and he was high as he was driving, and he killed his wife in front of their little kid. Ended up getting arrested and he told the cops, you know, he thought his wife was a witch. I just think it's awful.
TYE MORRISON
Trump becoming President.
What's the most scandalous thing that's happened in the Inland Northwest?
Aren't they building that new ice skating rink out there [in Riverfront Park]?
LAUREN ACKERET
The most recent thing I can think of that I was upset about was the Zika virus. That's been very troubling; a lot of people say it could be some scheme to make money, somehow. I was pregnant this year, so it was scary!