TYLER CORNETT
It's on Help, "I've Just Seen a Face." It's a good pop song.
What is your favorite Beatles album?
I like Rubber Soul, because it was before they got all psychedelic and drugged-out. There's a little bit of that, and it's still British Invasion pop stuff.
IAN MILES
Hmmm. Not big on the Beatles.
What impact do you think the Beatles had?
As far as song structure, they made and established one that nearly everyone follows.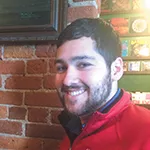 TANNER STOLZ
"Here Comes the Sun."
Do you still listen to the Beatles?
Every once in a while, but not too much.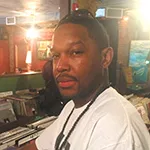 TIM JENNINGS
I've always heard Sgt. Pepper was great. I'm a hip-hop guy, so I have heard a lot of their music sampled.
What impact do you think the Beatles had?
They were an iconic group. They had an impression on the States, and you can still hear it to this day.
GARY HOGAN
"Yesterday." It makes me think of yesterday, I guess.
What's your favorite album?
I guess Rubber Soul. It came out when I was in grade school.