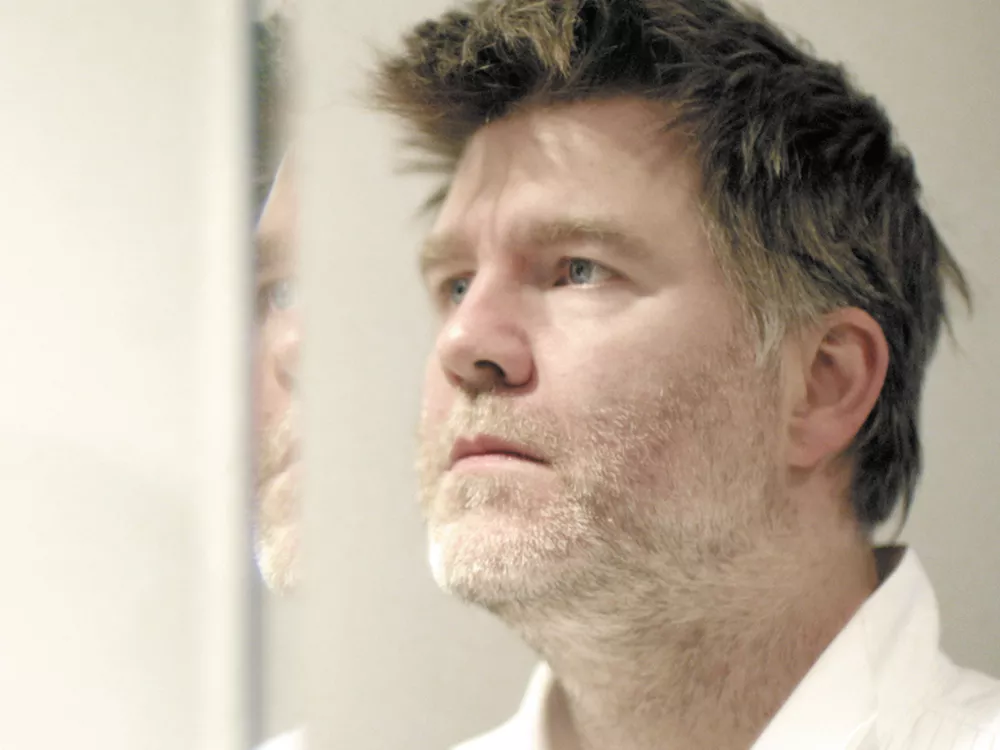 S
ometimes you fall in love with a band.
Sometimes you realize that you need to see this band again and again and again. Sometimes you buy all the records and drive all night for this band's next concert because seeing that band seems nothing less than necessary to your existence as a music fan. 
Then sometimes, right in the middle of this fevered love affair with the band, they break up or quit or retire. That band might as well have been breaking up with you. That's how millions of LCD Soundsystem fans felt last year when the dance-punk band announced that it would be calling it quits — despite the fact that it was still flying high in the wake of a breakthrough album, This is Happening.
Suddenly, a lot of people's favorite band was no more after just 10 years in existence — only six of which were spent in any sort of critical or mainstream spotlight.
Sometimes, that band you love makes a movie about why they're leaving you, ending your obsession with a bit of closure — the documentary equivalent of a Dear John letter. That is what LCD Soundsystem, helmed by producer, film scorer, casual drunk and dance music innovator James Murphy, did by inviting a camera crew to his band's farewell show at Madison Square Garden on April 2, 2011.
Now, that footage has been assembled into a documentary aptly entitled Shut Up and Play the Hits, which is debuting in a unique one-night-only format on Wednesday night across the country, including two screenings at Spokane's Magic Lantern Theater.
Fans can now hear from Murphy as to why a band, at the height of its popularity and having headlined almost every big-name festival in the world during the previous year, would hang it up. Murphy has indicated in interviews that he may someday bring back LCD Soundsystem in perhaps a different incarnation, but he seems to have moved on past his signature act. When he DJed at this year's Sasquatch Festival at the Gorge — where his band had played an Earth-shaking set in 2010 — there was nary an LCD track to be heard. He's moved on, even if he still wants to get you dancing.
The film is directed by documentary team Will Lovelace and Dylan Southern, who captured the embattled essence of British alt-rockers Blur in their film No Distance Left to Run.
"It was an opportunity to capture the most important show in the band's history so we wanted to do it right," says Southern.
This isn't just a concert film, including plenty of footage of Murphy before and after the show in addition to interviews with the rest of the band and its multitude of fans. But on the other hand, Shut Up is still a concert film, including entire songs from that final Madison Square Garden gig. Hardcore fans may feel inclined to get out of their seat and get down on more than a few occasions, and rightfully so, because sometimes it's OK to dance at your favorite band's funeral.

Shut up and Play the Hits • Wed, July 18 at 7 and 9 pm • Magic Lantern Theater • 25 W. Main Ave. • $10 • magiclanternspokane.com • 209-2383