SPOKANE, ARTS CITY!
The Spokane Arts Awards Saturday gave some much-deserved recognition to several organizations, artists and art supporters from the community:
Daniel Lopez, Imagination Award

Get Lit! Programs, Inclusion Award

Denny Carman, Individual Leadership Award

Spokane Public Libraries, Organization Leadership Award

Anne-Claire Mitchell, Collaboration Award

Ben Stuckart (pictured), Karen Mobley Arts Impact Award

---
THIS WEEK'S PLAYLIST
Some noteworthy new music arrives online and in stores Oct. 5. To wit:
Atmosphere, Mi Vida Loca. The Minneapolis hip-hop crew's lyricist Slug gets political on the new set.
Cat Power, Wanderer. The singer-songwriter's first album since an ugly split from Matador Records.
Eric Church, Desperate Man. A country dude willing to stand up to the NRA? Probably worth a listen.
Phosphorescent, C'est La Vie. Five years between Phosphorescent albums is way too long.
Steve Perry, Traces. The former Journey man is back for the first time in, like, decades.
Twenty One Pilots, Trench. The duo's first album in three years will undoubtedly lead to them headlining most of 2019's summer festivals. (DAN NAILEN)
---
THE HUMAN BACONATOR
Comedian Jim Gaffigan is coming to town, and if you have any questions about how popular his everyman-who-loves-to-eat persona is, please note that he's headlining the Spokane Arena, just like Metallica and Carrie Underwood. Wow. Tickets for the April 28, 2019, show go on sale Friday and range from $36-$60, available via TicketsWest outlets and at the arena box office. (DAN NAILEN)


---
8
The number of screens at the new Movie and Dinner, the restaurant/lounge/theater adjacent to Northern Quest Resort & Casino opening Friday. Visit movieanddinner.com for all the deets on the spot promising a new experience for Spokane movie lovers.
---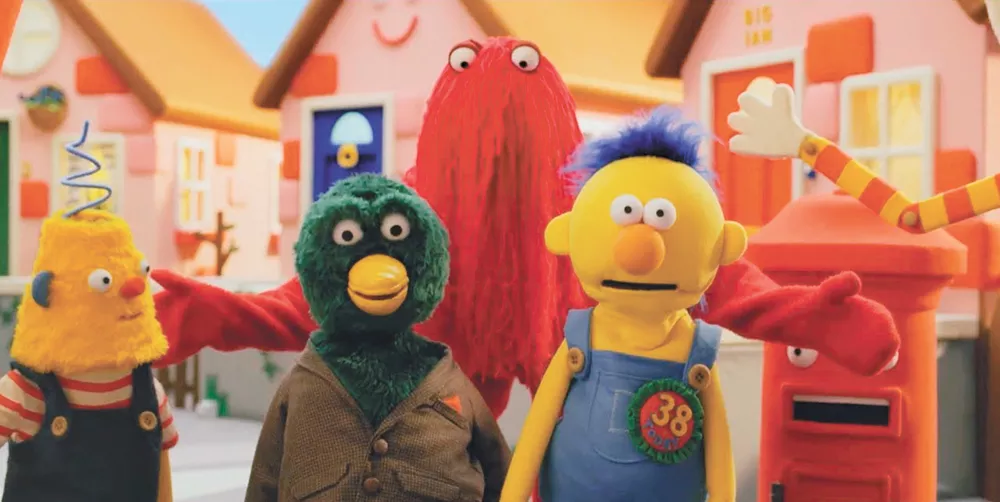 WAKEY WAKEY...
We can all be anxious and confused again, because the freakishly hilarious and mind-bending web series Don't Hug Me I'm Scared is coming back! And this time, it's said to be coming to TV. The show posted a 30-second video on YouTube titled "Wakey Wakey..." filled with never-seen-before clips. If you aren't familiar, previous episodes have focused on themes such as time, creativity and love — always with a disturbing twist. Think of Sesame Street, but on really bad drugs. (QUINN WELSCH)