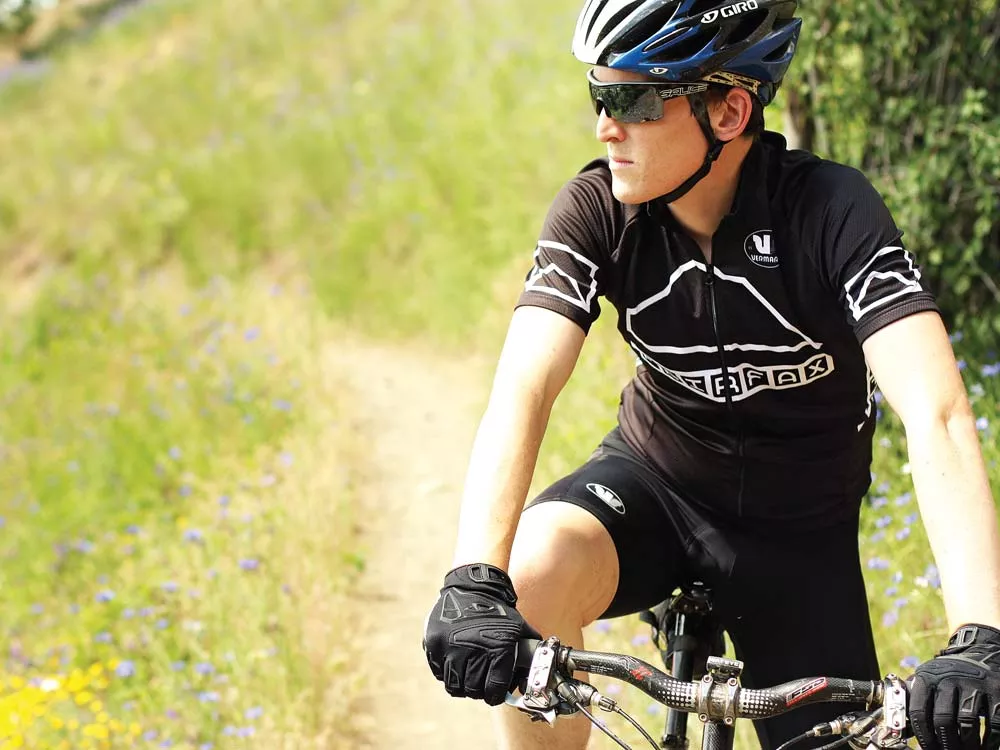 I didn't ask myself where the cool neighborhoods were upon first glimpsing Spokane recently. Or what downtown was like, or why the sign on the Wells Fargo building downtown read "S FARGO" at night. Instead, I asked myself the same question that I had when I drove into southern Oregon, stepped off the plane in South Africa, or arrived, really, anywhere else new in the past eight years: Where do people ride their bikes around here?
You could say I'm addicted. Since I first touched my tires to dirt in 2003, I've been riding mountain bikes constantly and, until last year, racing too. As I drove the 900-mile expanse between San Francisco and Spokane last weekend to start my new job here, I tried to judge the ride potential for each new region through the bug-streaked windshield of my Volvo: The foothills of Mount Shasta would have places to ride, the central Washington plains would not. And so on.
I judged Spokane in the same manner. I arrived on June 18, surrounded by nice weather and allegedly plentiful trails. But where were they? No matter how good your gear is, or how fast you are, a good mountain bike ride hinges on knowing where the best riding is.
So, before I even found the nearest grocery store to my house, I put on my ostentatious clothing and grabbed my battered mountain bike, determined to hit the trails. Let my folly be instructive, because, after much time spent getting lost and dealing with under-maintained equipment, I succeeded in tasting some, but not all, of Spokane's finest trails.


After seeking advice from local bike shop mechanics, I decided I'd start by riding what's known as "The Bluffs," a trail system that runs along the western face of the South Hill. The trails make the most of a confined space, traversing the hillside's slope in a north-south direction, undulating up and down and occasionally descending into the canyon below. The trails cross over each other and intersect willy-nilly, and it's challenging to grasp the rhyme and reason of the trail system. And while it's hard to get lost in the traditional sense (houses are just above the trails the entire time), it's also hard to figure out where the good descents are. Several times, I took what I assumed was a fun trail, only to have it drop me next to the railroad tracks without an obvious way back up.
But when the Bluffs are good, oh my, are they good. At their best, these trails swoop through trees and careen down rocky slopes. Though there's a bit of a learning curve in terms of navigation, the trails were generally flowy, beautiful singletrack with great views of the valley below.
But are they for you? They may be a little narrow for beginning riders, particularly the sections in the north segment of the slope, where the hillside drops steeply off one side. There are also a fair amount of rocks and sharp turns on some of the trails. The Bluffs should probably not be anyone's first mountain bike ride, and riders should definitely have bikes with suspension and knobby treaded tires before attempting it. But for those who want a quick, fun ride close to home, this is your place.


That's not to say the Bluffs are the only place. On the eastern border of Spokane lies the aptly named Beacon Hill, home not only to a bunch of pointy towers but also to a ton of mountain bike trails, I would soon find.
While trails have existed on Beacon Hill for a while, Peter Jantz, president of the Fat Tire Trail Riders Club, says the city didn't sanction trail building until 2008. The official blessing, along with a grant from the National Park Service, increased the amount of trails in the area, and building continues, with plans to expand both cross-country and downhill trails in the Camp Sekani Conservation Area, which abuts Beacon Hill, and in surrounding areas.
There are a variety of ways to access the singletrack on Beacon Hill and the adjoining Camp Sekani Park, which actually contains most of the trails. For my sojourn, I started at Esmeralda Golf Course, just off of North Freya Street, and wound my way up a fairly smooth singletrack to the top of Beacon Hill, past piles of garbage and mangled car parts that clash conspicuously with the hill's sparse tree cover.
At the top of the hill, which provides a not-too-shabby view of the greater Spokane area, jeep trails fork off in all directions. I headed east and eventually stumbled upon a singletrack that was a blast, filled with rocks and tight switchbacks. It eventually dropped me near the bottom of Camp Sekani Park, where there were even more trails leading back up to the top of the camp.
But it was here that I found Camp Sekani's real treat. Well, not a treat for me, as I fear jumps, rollers, drops or any other trail feature that could propel me through the air. But if you're into that, as many folks are, the center of Camp Sekani features a number of gravity-oriented trail features. First of all, there are a couple of downhill runs that take riders through rock gardens and over jumps, rollers and ladders. Another trail I hiked up (well-aware that I could be crushed without warning by an unsuspecting gravity rider) features technically challenging singletrack that zooms down boulders and rock faces.
But all trails must end, and in the case of Camp Sekani, they end at Upriver Drive, which forms the southern boundary to both that park and Beacon Hill. As I rode down the road, I passed a city-limit sign. I was back in town, but now I had the answers I was looking for. Not everywhere I've been offers mountain bike trails, but Spokane does, and does so plentifully.