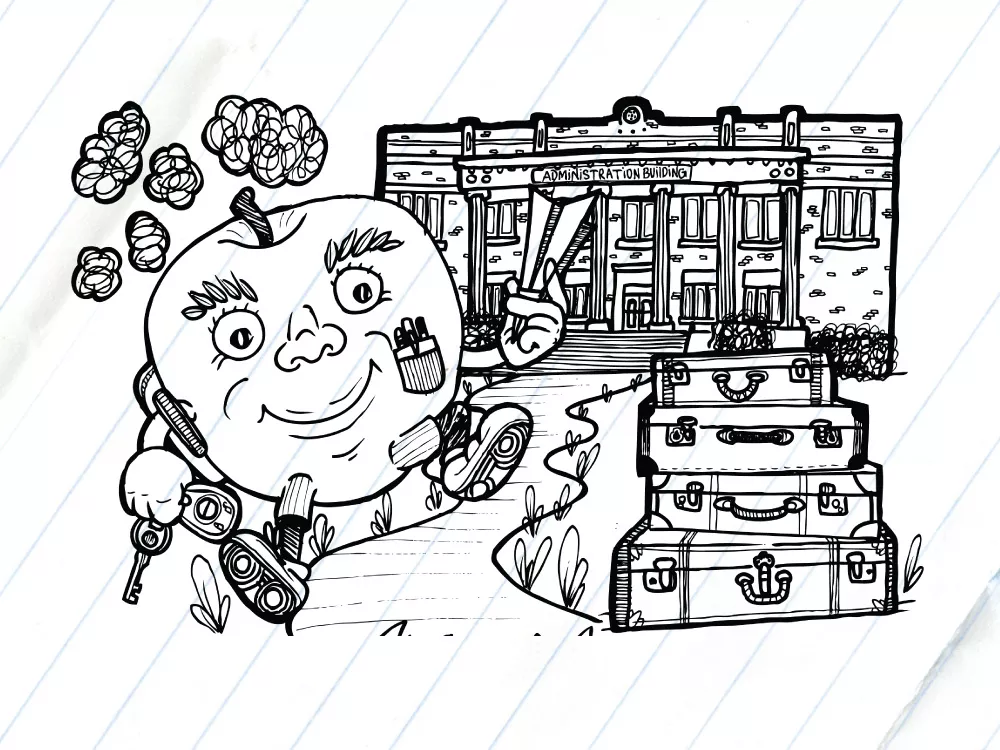 Why a prank pulled at Whitworth looks different at WSU
Why the traditional four-year experience can be even richer for older students.
College can be a psychological pressure cooker. But there's help.
College Profiles: • Whitworth • Gonzaga • Eastern • WSU • University of Idaho • NIC • Spokane Community Colleges
It didn't take Skyler Oberst long to decide to skip class last October. He was supposed to be in a classroom in Cheney for an Introduction to Formal Logic lecture.
Instead, he was one of 1,200 people who responded to a visit from Westboro Baptist Church, the group known for their controversial protests against homosexuals, soldiers and Jews.
As a result, the 23-year-old EWU senior was invited to speak at the White House on behalf of the Interfaith Youth Core. That type of decision, more than a paper or an exam, makes college worthwhile, Oberst says.
"There is something to be said about a stellar GPA and always being in class," he says, "but we're not going to spend the rest of our lives in front of a chalkboard."
Oberst is one of millions of college students across the country who have learned that passing their classes isn't enough to get them their dream jobs or, in this economy, any job. And, along with bolstering their job prospects, many of them say college is a time for learning for its own sake, not just for credit. Often the downtime, outside of class, is when the actual foundation is laid. Pre-med students volunteer. Business students intern. Aspiring lawyers become clerks.
Students should look for insights they won't find in the lecture hall, Spokane career counselors and volunteer coordinators say, to make college more rewarding and to help them in the job market.
Just 53 percent of recent college graduates are employed full time, according to a Rutgers University study. And most of those didn't get jobs related to their majors.
But a 2010 survey by the National Association of Colleges and Employers, a group that tracks employment of the college-educated, found that 42 percent of graduating seniors with real-world, out-of-class internship experience had already received job offers. Without internships, the number dropped to 30 percent.
Cari Dighton is putting her faith in those numbers, but she isn't settling for something close to home. Dighton knew she could get a fine internship experience working at the Moscow-Pullman Daily News, but she thought West Africa might be more exciting.
Dighton, an aspiring foreign correspondent studying journalism and international studies at the University of Idaho, arrived to her first day at the Ghanaian Chronicle last summer and found her expectations were accurate. The front-page headline read, "Man severs own penis after being told to by deity," and there, below it, was a picture of the penis.
"Oh my god," she remembers thinking. "What have I gotten myself into?"
Dighton says she knew the experience would give her the chance to really learn about working in foreign countries, something journalism classes or working for the school newspaper couldn't do. She had studied in Ghana the previous year — a choice she says isn't that unusual for college students — but was on a bigger quest to learn about the world outside Idaho. She met the CEO of the International Finance Corporation, scoured the million-person capital city for story ideas and covered flooding and a riot.
"[A more traditional internship] would not have been as eye-opening. It would not have been as shocking or as challenging," she says. "The whole experience was more real."
Mary Heitkemper, who directs Gonzaga's career center, says finding unique experiences is key for making the most of the college experience and for finding a job. Grades will matter, she says, but not as much as the backlog of experiences students can bring from outside the classroom. Because the workforce is changing so quickly in today's economy, the best skill students can take into the field is being open-minded, Heitkemper says.
"[Employers] need people with strong skills and a strong base of good qualities, who can learn quickly and can adapt to changing roles," she says.
Oberst, the EWU student who skipped class in favor of activism, hopes they need people who bring passion with that flexibility. He says he'll continue to look outside the lecture hall for his education, and if he gets a better job because of it, that will be peripheral. What matters, he says, is finding opportunities to learn that don't come with multiple-choice answers or a grade attached.
"Sometimes life's greatest lessons happen outside of the classroom, and for me that's the most exciting part of studying at a university," he says.