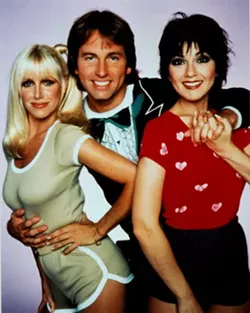 Tax Day! The New York Times finally figured out what the typical Tea Partier looks like: a white, old Republican guy who's richer and better educated than the rest of us. So watch out — these guys are storming downtown Spokane at 3 pm today. (Seriously, about 2,500 of them showed up yesterday at Greyhound Park in Post Falls.)
Cover up! New allegations coming out of the Otto Zehm case: Spokane police tampered with witness testimonies, and the department's investigation of the fatal encounter was "incomplete and inaccurate." Something is about to hit the fan.
Don't let the door hit you Speaking of cops, news of the police union's vote of no-confidence in Chief Anne Kirkpatrick broke yesterday (you heard it here first, folks). So, let's get this straight. Kirkpatrick is looking for a new job and her underlings have no faith in her. Good day to be a cop!
Those darn kids Student "journalists" at University High School in the Valley are continuing to fuel outrage with their ridiculous comments in a recent issue of The Mercury, the school's paper. Some kids said they wanted to be famous for killing the president with a trident or leading the KKK. (Some advice. Mentioning trident: funny. KKK and killing president: not so funny.)
Three's company? Some British scientists have produced embryos with the genetic material of three people. Wow. And those kids at Spokane Valley High thought getting yelled at by two parents was bad...