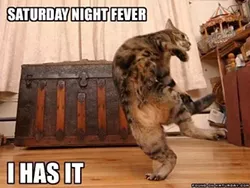 Not the BEST WEEKEND EVER for music, but not shabby either. Saturday's the day to go out if you want to hear good music.

They sure know how to class up Pantera. Outkast. Britney Spears. The Portland Cello Project tours the country like a rock band, toting their cellos in a band van and playing covers to all ages and bar crowds around the country. They rocked Empyrean less than a year ago with Thao & the Get Down Stay Down (who just played here Tuesday with the Avett Brothers). The PCP return tomorrow night to Empyrean, playing with Whitworthian band, the Terrible Buttons. 8 pm. $10. All-ages.

Cipher wants everyone to remember that punk rock isn't about girl-pants and weird hair, but ethos, politics, street smarts and clever shock value. Read Jeff Echert's story about them here, and catch them tomorrow night at the Cretin Hop with I Apparatus, Miles West, Jaycee Dugard and Losing Skin. 8 pm. $6. All-ages.

It's sort of a shitty name. When you really look at Todd Park Mohr, the namesake of Big Head Todd and the Monsters, his head isn't, like, freakish or anything. It's a little big. Anyway, he and his band play a FREE show tomorrow evening at Liberty Lake's Pavilion Park. 6 pm. All-ages. Awesome. (Read EJ Iannelli's story on them here.)

Neuftet alert! Sunrise/Sunset is a huge ass band from Fargo, North Dakota. Their sound is equal parts Black Happy and Morphine. Radical. They play tomorrow night at Mootsy's. 10 pm. $5. 21

Best Saturday ever?!