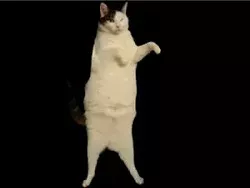 TONIGHT!
They're not the Decemberists but, thematically, the Pica Beats are on the heels of the popular Portland band. The band spins macabre little yarns about drinking too much and tells honest stories of being an outsider. SPIN said that the band is "a Wes Anderson soundtrack waiting to happen." They're not a happy band, but there's something beautiful about their honesty. Locals Mark Ward and Mon Cheri open. 7 pm. $8. All-ages.
They might be the longest-running band in Spokane — at least in the funk/ska department. Civilized Animal — who doesn't play out much these days — takes the stage tonight with outlaw country band Sunshine Disaster and Jazz, a young rock band that blew us away last weekend at Terrain. 8 pm. $5. Gotta be 21.
TOMORROW!
You would think from the way Spokane rallies around a Strength show that they are one of the biggest bands out there. They're really not. But the Portland disco-dance band loves playing here (Mootsy's specifically). Strength shows usually spill out of the Sprague bar and onto the street, so be sure to get there early to catch DJ Peter Parker and carve out a place for yourself on the dance floor. Read our story on the band here. The madness kicks off at 10 pm. $7. Gotta be 21.
SUNDAY!
Save some dance for Sunday night when Astronautalis hits the stage. Astronautalis (aka Andy Bothwell) takes hip-hop to a new level with literature-inspired lyrics and a Beck Mellow Gold way about him. Read our story on him here. Bad Penmanship and Flying Spiders, a new Spokane supergroup we blogged about last week, open. The show is at the Aclub (read about that venue here if you've never been), starts at 7 pm and costs $10 at the door. All-ages.