It's Thursday morning. That means it is time once again for Lunches and Punches, the weekly video series in which we take a scrumptious local lunch and pulverize it for kicks.
(See our video from two weeks ago, when we tried to blow up a Neato burrito. For being the first to most correctly guess the food, where it came from and how we destroyed it, Bloglander reader Ellie Roduner Ellison received a gift certificate to Neato — good for the purchase of one un-detonated burrito of her choice.)
Here's this week's victim: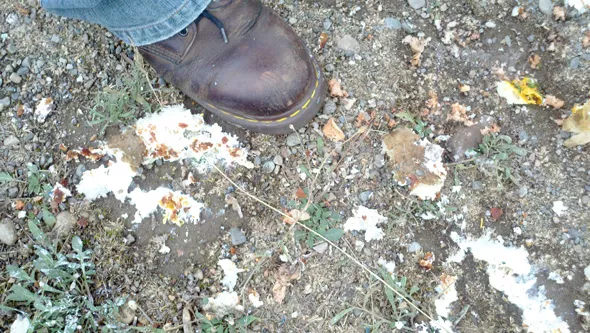 Can you guess...
what it is,
where it came from,
and how we destroyed it?
If so, email joels [at] inlander [dot] com by 2 pm today. When we post the video at 2:30, revealing the answer, we'll announce the lucky winner.
Sante!