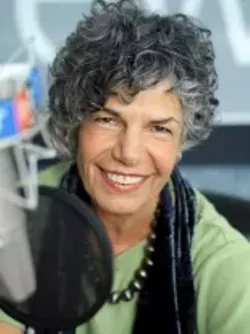 Maybe it's the rainy gloom of late, but it strikes me how we denizens of the Lilac City (Spokane, or Spocompton, or Spokanistan) tend to view our fair realm like a bunch of Eeyores.
The streets are pitiful! Fixing the streets is inconveniencing me! The city is corrupt! The police are out to kill us!
It's refreshing, then, to hear one of the gimlet-eyed icons of American journalism offer her take on Spokane. Susan Stamberg, one of the so-called Founding Mothers of National Public Radio, was in town Wednesday to deliver the keynote at the YWCA's Women of Achievement luncheon yesterday but, being an NPR icon and all, stopped by KBPX to help the station's fund-raising pledge drive.
She offered plenty of bon mots during her half hour or so on air, including this:
"I have to say something else — (laughs) as if you could keep me quiet — but it's about Spokane. I was here 10 years ago. Stayed downtown. Was up very early and went out for a walk. Same thing this morning, just walking around and seeing what has happened to this town in the last 10 years ... it is extraordinary. The boom, or boomlet, that obviously Spokane has been on . .. there are new buildings, new enterprises. There is that whole shopping mall place. ... This town appears to be in very good shape. There's money out there. I can see it on your streets."

You can hear this from Stamberg herself by clicking the player at the top of this post (on the permalink page).