click to enlarge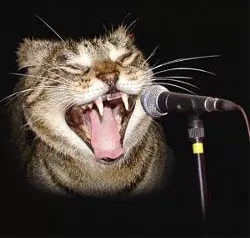 TONIGHT!
One of Spokane's most beloved bands, indie outfit Mon Cheri, has long brought sweet, toe-tapping tunes to Lilac City stages, weddings, coffee shops, parties… really, everywhere. But on Swoon, the band's new album, they show a side of themselves that is a bit edgier, a little grittier. We like it. Check out our interview with Mon Cheri drummer Brandon Vasquez here. And pick up a copy of the new album tonight at the Swoon album release party at the Bing Crosby Theater, with Troubadour and Kevin Long opening. 7 pm. $10; $15 gets you an album and a ticket. All-ages.
Southern California's Emery hate being called a "Christian rock" band almost as much as they hate being called a "screamo" band. Despite numerous attempts to transcend both of those obvious categories, there's no escape for the Emery boys. The band plays tonight at A Club with Oh, Sleeper, Hawkboy, Drag Like Pull, and In Averie. 6 pm. $12. All-ages.
A strange little mash-up of locals tonight at the Hop, but we'll take it. Rockers Sonic Death Ray play with Yotes, Starting Over, Dead Serious Lovers, Dog Bite Harris, Reverb and the Soul and the Machine. So that's, what? Rock, punk, Americana, shoegaze… takes the award for tonight's most diverse show. Get there at 7 pm. $6. All-ages.
SATURDAY!
In the late '80s, the city of Spokane had its very own resident post-punk band called the Young Brians. Some of us remember them fondly, some of us weren't even born yet. With jangling guitar play and heavy use of vocal harmonies, the group was not unlike what REM may have sounded like if it was fronted by Elvis Costello. Check them out tomorrow night at Mootsy's with Nice World and Dave Becker, who is also releasing his solo album. 7 pm. $3; $2, with a student ID. Gotta be 21.
Head upstairs to A Club after the Young Brians for a show by new Spokane band, Mirror Mirror, plus more of the Soul and the Machine and DJ Likes Girls. 9 pm. $5. Gotta be 21.
The last time Steve Earle hit the road, he was playing songs by himself from his Grammy-winning album, Townes, playing only an acoustic guitar. He's got company this time as he heads for Spokane, playing with backing band the Dukes and Duchesses. Check out our story on him here, and head over the Bing Crosby Theater for his show tomorrow night. 8 pm. $30-$40. All-ages.
Point Juncture, WA is not a real place. It is, however, a band — a band known for its shameless DIY nature and '90s rock sounds. Check out our interview with the band here, and be sure to get to their show tomorrow at Jones Radiator early — that place fills up fast. They play with the Flying Spiders, Team Evil and IOA at 9 pm. $5. Gotta be 21.