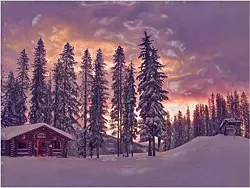 The signs of winter start earlier for skiers and boarders than for most. When we walk in to the hardware store in September, we notice the outside BBQ displays have been discreetly replaced with snowblowers. We awake on a crisp fall morning with a smile on our face as we have just had our first epic ski dream of the season. We feel our heart skip a beat when the "Do Not Pass Snowplow on Right" signs appear on area highways sometime in October. And we love the first visible snow line when it arrives in early November.
The true sign for everyone, whether you are a skier or not, is the first morning you wake up to a blanket of snow in Spokane. This happened on Saturday. For skiers and boarders, this increases our stoke level, but in the end we still have to wait. We wait for more snow to fall in the mountains. The undeniable sign that our winter is here is when local ski areas announce their opening dates. We all hope for sometime around Thanksgiving and occasionally we are lucky enough to have a pre-Thanksigiving opening. And thanks to Lookout Pass, it is happening for us this year.
On Friday, Nov. 18th, at 9am, ski season in the Inland Northwest will commence. And this shall be Day 1 in an effort to break an illusive 100 ski days in one season. Thank you, Lookout Pass, for the jump-start to ski season. See you Friday!