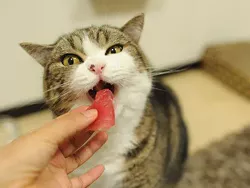 TONIGHT!
Ever heard of a guy named Bob Marley? No? Come on. The Wailers were the band that made him the reggae icon he became and, today, 30 years after his death, they're still spreading the island beats around the planet today. They bring their "Revolution Tour" to the Knitting Factory stage tonight at 8 pm, alongside Outernational and Civilized Animal. $21. All-ages.
Don't be scurrying out in the snow to see the Pack AD tonight, the two-piece garage band from Canada. For the second time in a row, the show has been cancelled — last time it was a car wreck, this time it's weather. Blasted snow!
SATURDAY!
If you missed the sweet Camaros videos we posted earlier this week, featuring KRIS CROCKER SPEAKING GERMAN, check them out here and then go see them tomorrow night — with awesome locals Mythship and Ampersand — at the Baby Bar. It's free and starts at 9:30 pm.
Drag Like Pull, a local three-piece that is as heavy as it is melodic, releases its long-in-the-making EP, Fall, tomorrow night at Mootsy's. Read our story about them here, and check them out around 9 pm tomorrow with The Hague, Empty Space Orchestra and The Lion Oh My.
SUNDAY!
You know this song, right?
That guy singing? He lives here in Spokane. Yep, Peter Rivera, formerly of Rare Earth, plays a benefit show on Sunday night alongside Sammy Eubanks, Soul Proprietor and Big Mumbo Blues at 6:30 pm at Bluz at the Bend. Read our story all about him here. $15. Gotta be 21.
Bay Area rapper Bukue One sticks very closely to the old saying, "Write what you know." Mentions of skateboarding, graffiti and breakdancing, all activities he got into as a teen, are present in many of his songs. Check him out with Zak Hendrix at 9 pm at the Red Room. $5. Gotta be 21.