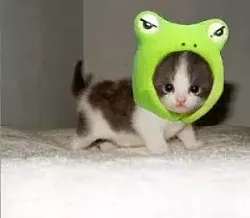 TONIGHT!
Matt Nathanson sings mild-mannered folk-inflected tunes tonight at the Knitting Factory — but be sure to get there to catch the opening act, Tyrone Wells. He's from Spokane! Plus, we think he's got serious potential to be the next big thing. Show starts at 8:30 pm. $23. All-ages.
Get to the Baby Bar early tonight: today is Whiskey Dick Mountain singerTim Lannigan's birthday, and the man, apparently, wants to entertainthe masses for it. He'll be playing in four bands tonight: WDM, the Shirkers, Duck Duck Suckerpunch and the Offending Members. Free. 10 pm. Gotta be 21.Watch the video to get a sense of what kind of fun that'll be.
If dance club atmospheres aren't for you, then perhaps Brothers of Midnite — a local DJ duo who spin drag, witchhouse, goth and grime — are. It's a club night, just not like what you'd see in most places around town. Check out our feature on the two guys here, and see them at 9 pm at Mootsy's. $3. Gotta be 21.
Now with a backing band, local gal Cami Bradley has gone from a church music director to a singer with serious crowd appeal. Read our feature on the sweet-voiced gal here, and check her out at 7 pm at the Spokane Club (1002 W. Riverside) with Horse Thieves. $12, all-ages.
For, arguably, the heaviest show in town tonight, check out Tacoma grind and metalcore bands Czar and Burn the Threshhold playing with locals Odyssey, Stress and Khan Khowa at Dragon Garden (4824 E. Sprague) at 8:30 tonight. $5. Gotta be 21.
SATURDAY!
Giant benefit show tomorrow at the A Club, with proceeds going to help the family of a man named Ray Gray. Fallen Regiment, Full Blown American, Formada, Mayday Transmission and Onefall play. Show starts at 7 pm, donations at the door. All-ages.