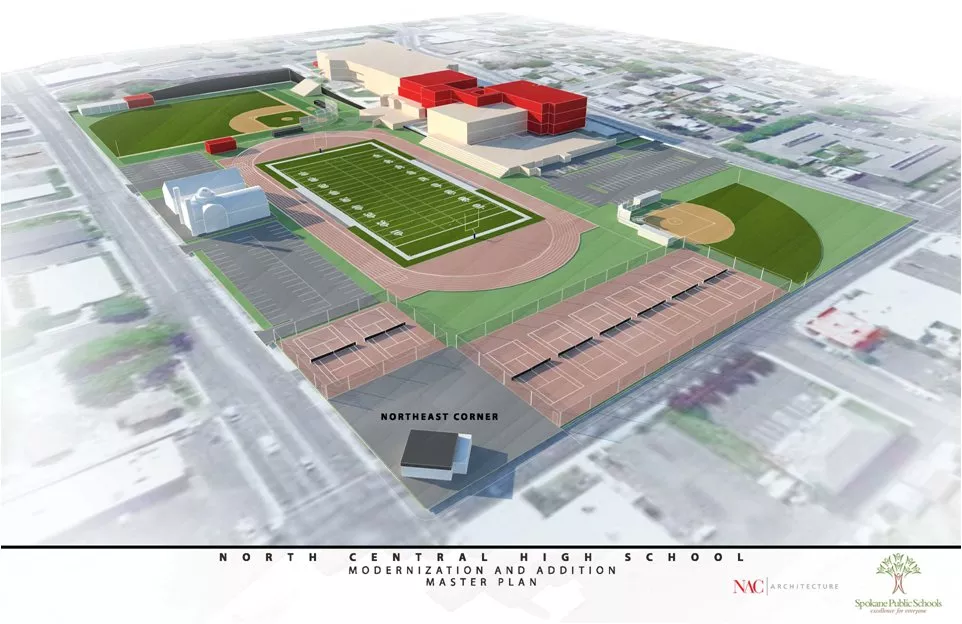 Most luck has been bad for the Spokane School district's budgets. In this era of recession and budget cuts, they expected it.
But now, the recession has left the Spokane School district with $47.9 million in undesignated school bond money. Mark Anderson, Associate Superintendent, says that $16 million of that money can be spent on an addition to North Central High School's science building, updating aging rooms and bringing far-flung science classrooms into one location. The district plans to use another $5.4 million to replace an old wing of Mullan Road Elementary.
Both those projects had been planned to be included in upcoming bond measures, but now, Spokane Public Schools can get started early.
It all has to do with the fluctuation in construction prices, Anderson explains. Back in 2008, when the Spokane School District was calculating how much to request for the 2009 school bond, construction costs were sky-high. The frenzy of the housing boom meant construction firms could take their pick of projects, allowing them to essentially name their price. Oil prices were booming, driven by ongoing trouble in the Middle East and the reluctance of OPEC to further open the taps. Oil's a crucial ingredient in construction materials and the shipping cost of construction materials.
But then came the crash. As the economy shuddered to a crawl, consumption fell. Oil prices fell as well, dragged down by the collapse in consumer demand.
With the real estate bubble burst, with recently-built sprawling developments sputtering toward foreclosure, construction firms struggled to find any work at all. The costs of both labor and materials for a school building suddenly became a lot cheaper.
Yet, in 2009, even as other bonds in other districts failed amid recession, Spokane Public Schools managed to pass it.
"We have found that the prices we were getting the bids for our projects were far under [what we expected]," Anderson says.
Anderson says it would have been difficult to return the money to the taxpayer.
" We're going to have to do these projects anyway," Anderson says. "Why not do it at a time when costs are good?"
Spokane Public Schools trustees will consider approving the two additional projects at this Wednesday's board meeting.