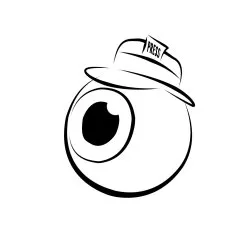 Another turf war is brewing between the Spokane City Council and Mayor David Condon.
It irked some city council members earlier this week when city officials announced that the piece of city-owned property under Anthony's restaurant had an "apparent" buyer.
They're getting even more irked since the city hasn't shown them how the decision to choose Mad Anthony's, the owner of the restaurant, was reached.
"I wish the administration before they made that announcement would have at least allowed us to review the documentation," Councilman Mike Allen tells The Inlander.
Allen, along with another council member, asked for the proposals from the two buyers, financial analysis and the scoring sheets to see how the winner had been chosen. As of Friday, council members had only received a financial analysis sheet, according to Council President Ben Stuckart. That analysis sheet is dated Sept. 26, two days after the sale was announced by the city.
"If I was an employee of anybody and that was how I made a $4 million decision, I'd be fired," Stuckart said Friday. Stuckart compares this decision to Condon's directive to try and shove out Police Ombudsman Tim Burns and eliminate the city's real estate office.
Stuckart says he's calling on the council to submit a letter to lengthen the timeline for proposals on he property, which sits above the river and offers views of downtown.
"This is the last piece of [city] property we're ever going to be selling that will shape the future of Spokane," he said.
A city official is going to talk more about the proposed sale in the council's closed session on Monday, though "I'm highly doubtful that there will be new info revealed to us," Stuckart said.
City Spokeswoman Marlene Feist referred requests to view the bid proposals and scoring documents to the City Clerk's Office. The office allowed The Inlander to review the proposals this week, but made us file a FOIA request for the scoring documents, so we haven't seen them yet.
You're apparently invited to read more City Hall Eyeball here.