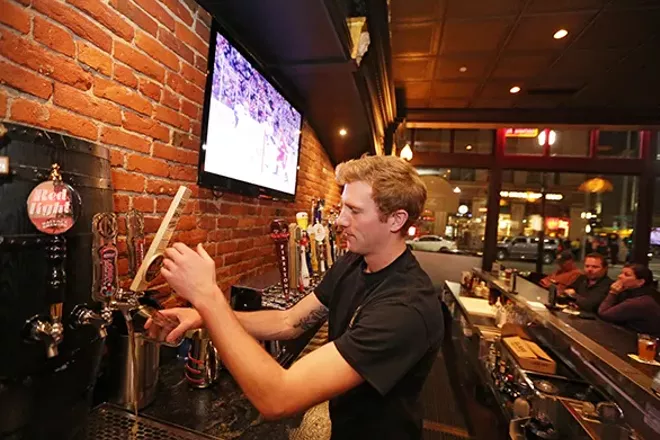 In our recent beer issue, we mentioned that bars and restaurants are offering more and more beers on tap — more than a dozen at quite a few places, and sometimes as many as 50.
We also wrote about each of the growing number of local breweries, in Spokane and beyond, and how there are even more planning to open soon.
The Davenport Hotel's Post Street Ale House is merging the two trends in honor of American Craft Beer Week, with every one of its 26 taps featuring a local brew from May 9 to 19.
They've posted the full list, and it includes selections from seven local breweries: Budge Brothers, Golden Hills, River City, Steam Plant, Iron Goat, Ramblin Road, 12 String and, of course, No-Li.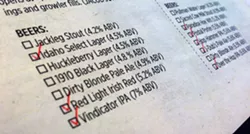 If you kept your print copy of our
local beer checklist
, you could make some serious progress at Post Street this coming week. But they're by no means the only bar in town offering local beer, and their 26 taps can't even come close to covering the full range of offerings from local breweries anymore. More local craft beer than a single bar can carry? We'll call that good news all around.
There are some other local celebrations of American Craft Beer Week, too:
In Post Falls, Enoteca has a full week of events — a number of which involve free beer tasting.
At No-Li, they're serving a special menu that features their beer: Ahi tuna with a house glaze made from No-Li's own Born and Raised IPA, for example.
The Blue Spark, which consistently reserves its eight tap handles in front for local brews, is offering local pints for $2 this week from noon to 2 pm and 4 to 6 pm. (They've also got a new lunch menu.)
If you know of other #ACBW events or specials, send 'em over to lisaw@inlander.com.