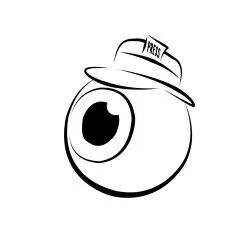 The way initiatives make it to the ballot in Spokane could change by next year's election.
In a rare alliance, Spokane City Council President Ben Stuckart stood next to Mayor David Condon today as the pair announced that the Council will soon vote on an ordinance changing the initiative process.
Under the ordinance, the city's hearing examiner would review initiatives before supporters began gathering signatures for them. The examiner would have 14 days to issue a legal review and then supporters could choose to alter or drop the initiative or gather signatures anyway. Final decisions about the legality of initiatives would still fall to the Superior Court, but Stuckart and Condon say an early determination by the examiner would give them more basis for future legal challenge if the initiative did move forward.
Stuckart, who called recent initiative controversy "very frustrating," says the change would ensure there is "no taint to that process" of reviewing initiatives for their legality. Currently, the city attorney reviews initiatives, but Stuckart says he's heard complaints that a lawyer working for the city administration can't impartially review something that would affect city government operations.
Two controversial initiatives, Envision Spokane's Community Bill of Rights and a move against corporate campaign donations and lobbying from Spokane Moves to Amend the Constitution, aiming for the ballot this year have come under fire as council members insist they fall outside the scope of the city's power. A group representing economic interests, including Spokane County and three city council members, have brought a lawsuit requesting legal review of the initiatives before they're put on the ballot this fall.
Condon called the potential new "quasi-judicial" process a way to "bring certainty and transparency early in the citizen initiative process."
The Council will vote on the ordinance July 29.
More City Hall Eyeball over here.