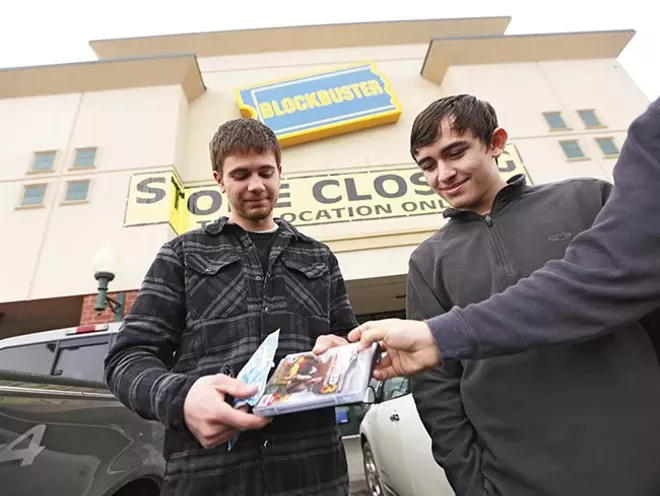 Blockbuster, the once-mighty video-rental chain, announced today that it will close all its remaining stores — about 300 of them — by January.
The news should come as no surprise in the Inland Northwest, where Blockbuster quietly faded from existence earlier this year. The Blockbuster in Cheney closed in February and the Wandermere location closed shortly after. The Hayden location closed in March.
At the time of the Cheney store closing, we wrote about the end of an era:
Video rental stores once ruled movie night. We hunted well-stocked aisles with an electric sense of possibility. By the thousands amassed rows and rows of films unseen: comedies, campy horror flicks, Disney classics and the coveted New Releases.

Picking a movie was a team effort. Together we scoured the shelves, comparing titles and actors, systematically narrowing our selections. We bickered and bargained over our choices, seeking out a laugh, a good scare or just a mindless escape.

Upon consensus, we took the empty videocassette box up to the counter to exchange it for the real copy in a plastic case. Maybe we snagged a box of Milk Duds or licorice at the register. With DVDs and Blu-ray, the ritual remained the same.

But those days have gone.