To celebrate the holidays, Avista created an online sweater generator tool that's a time-waster with a good cause — Toys for Tots will get $1 for every sweater created.
It doesn't seem like there's any catch to it. You don't have to download anything or enter your email or create a password or any of that.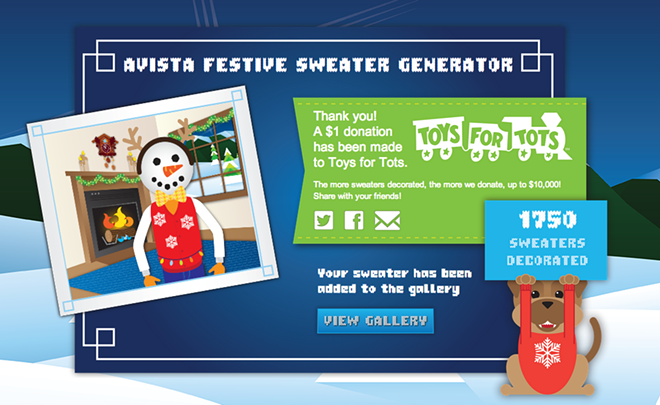 Avista's goal is 10,000 sweaters. If you make enough sweaters to equal your monthly utility bill, it's almost like donating to Toys for Tots instead of paying utilities for a month. Also, it's pretty fun. See the ones people have already made here.