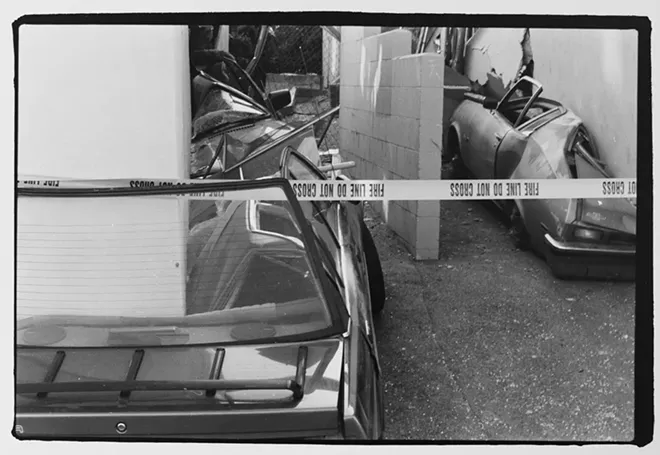 Twenty years ago today, the Northridge earthquake hit the San Fernando Valley region of Los Angeles so powerfully that buildings were damaged as far as 85 miles from the epicenter. Tremors were felt in Las Vegas, more than 200 miles away. The death toll was counted as 57, and more than 8,000 people were injured.
Inlander photographer Young Kwak lived just a few miles from the epicenter, and today he posted an account of that day and photos that have never been published before.
I was flung off my bed and woke up standing. A saw a large flash outside. A momentary silence was broken by what sounded like an explosion. The whole house shook violently and I immediately fell. I could hear things breaking all around me. The house rolled and bounced and I thought it would collapse. I could hear my mother and sister screaming in other parts of the house. The shaking didn't stop.

…

The ground seemed to shake continuously for weeks after the main earthquake. Every time the ground shook, everybody stopped what they were doing as if to wonder if that was going to be an even larger earthquake. I remembered working in a darkroom in the basement of Kerckhoff Hall at UCLA, where I was a student. The building had been declared off-limits, due to an unstable turret on top of the building. But, I wanted to develop my film. Each time the ground shook, I wondered if that turret would fall.
Read more and see more photos here.