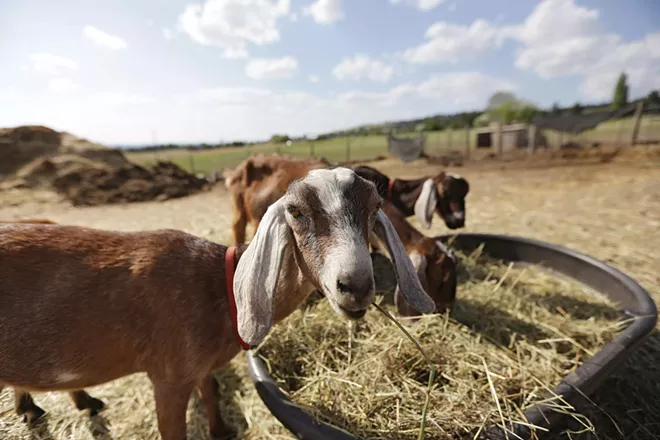 With the city's new urban agriculture rules in place, the Washington State University Spokane County Extension is offering the first set of classes required for residents who hope to keep backyard farm animals.
With the passage of the new ordinance, chickens and small animals, like goats and miniature pigs, will be allowed inside city limits. These types of courses are required for all animal-keeping except chickens.
The first classes offered will focus specifically on keeping goats in urban environments and cover the following:
breed selection and purchasing

goats' social requirements

shelter and fencing

basic health care

feed and hay requirements

manure and odor control

breeding cycle and buck selection

milking and safe milk handling

Hopeful goat-keepers can take the class either Thursday, May 8, or Thursday, May 22, from 6:30 to 9 pm at the WSU Spokane Extension (222 N Havana). The cost is $20 per family at the same address. Register online here or mail checks to the WSU Spokane Extension at 222 N Havana, Spokane, WA, 99202.
Questions? Call the Extension office at 477‐2173.