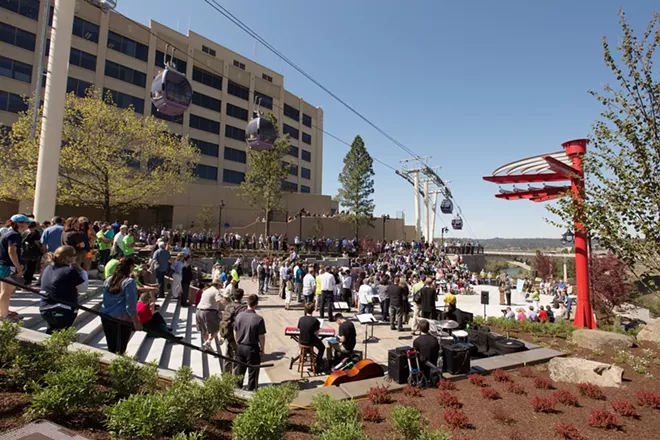 James Glover may be considered a father of Spokane, but questions about his character means he won't get his name on the new public plaza outside City Hall after all. So the city is looking for suggestions: Who or what do you think deserves to be honored?
The city wants you to submit your idea by writing your idea on a piece of paper, taking a photo of yourself holding it and then posting it to Facebook, Twitter or Instagram with the tag @spokanecity so they notice it. If that sounds hard, you can also send your idea to mayor@spokanecity.org or drop it off at the My Spokane customer service desk on the first floor of City Hall.
Ideas should "honor, depict and celebrate Spokane" with "inclusiveness, timelessness and originality."
Some suggestions we've heard from readers include Marmot Plaza (obviously), Anonymous Honorable Citizen of Unspecified Ethnic Origin Plaza (sarcastically) and, more sincerely, suggestions to honor King Cole, who brought the World's Fair to Spokane, and John Ralston, who designed the Monroe Street Bridge.