Welcome back to Weed Wednesday, your weekly dose of pot news. Wondering what this is about? Click. Looking for our previous marijuana coverage? Click. Got a question or tip? Email me at heidig@inlander.com.
The state has now issued licenses to 251 growers, 208 processors (many of whom are also growers) and 65 stores. Pullman's first store, MJ's Pot Shop, opened over the weekend and prices started around $36 a gram there. You can find all of the region's open stores on the map here.
Satori is hosting a "Meet the Growers" event Friday from 7-10 pm. Details here.
In Bellingham, marijuana soda is exploding, the AP reports. And in Seattle, a church is upset about the new pot shop nearby (via The Stranger). Throughout the state, growers hope the increasing harvests will drive down prices, reports the Yakima Herald Republic.
In Colorado, a Denver ad agency is feeling the blowback from telling the New York Times that in working to normalize marijuana use it was "weeding out the stoners." "I don't understand why one group has to be insulted so the other can feel better about what they're doing," a Colorado photographer focused on the marijuana industry told The Cannabist. "It's one of the things that I've always enjoyed about cannabis culture: There doesn't have to be a cultural divide."
According to a newspaper in South Bend, Indiana, high-quality weed from Washington and Colorado is fetching $800 an ounce on the black market. According to the cops, "they call this stuff 'Loud.'"
Washington, D.C. residents with nonviolent marijuana convictions could get those records sealed under a bill that passed a first vote of the city council. (WaPo)
A Georgia man tells local TV that cops mistook the okra plant in his garden for marijuana, knocking on his door with a K9 unit and a helicopter overhead. Yes. A helicopter.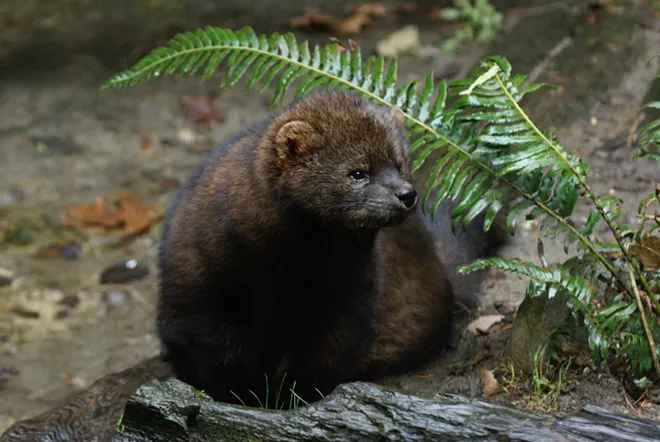 Look at this adorable creature. It's called a fisher and the U.S. Fish and Wildlife Service is proposing listing it as a threatened species. Part of the reason: illegal pot farms' use of rat poisoning. The FWS says the poison is increasingly being found in fishers in California and Oregon, threatening their already eroding populations.
This year's campaigns for legalization are heating up. Rick Steves is in Oregon and the New York Times has endorsed measures in Oregon, Alaska and D.C. But some advocates are already looking to 2016, reports the Washington Post.
I'll leave you with this (mostly cheesy except for Fred Armisen's amazing dancing) Rock the Vote riff on "Turn Down for What," featuring Lil Jon saying he's turning out for marijuana legalization and taking a hit off an oversized joint. You're welcome.