You know all about the Inlander's
vast array of event listings
, and the
Staff Picks
culled by the people working here. But sometimes you might not have time to check through the day's doings. We get it, you're busy! And we're here to help by pulling a few highlights out of the mix for your perusal.
VISUAL ARTS & WORDS
| Chip Thomas is a doctor by day (and night) at a low-cost clinic serving the Navajo Nation. He's also an artist and photographer with a keen eye for life on the reservation, and the people who live there, which he showcases on a massive scale, ala the sides of grain silos. He's talking about his work at a
free discussion tonight at the MAC
.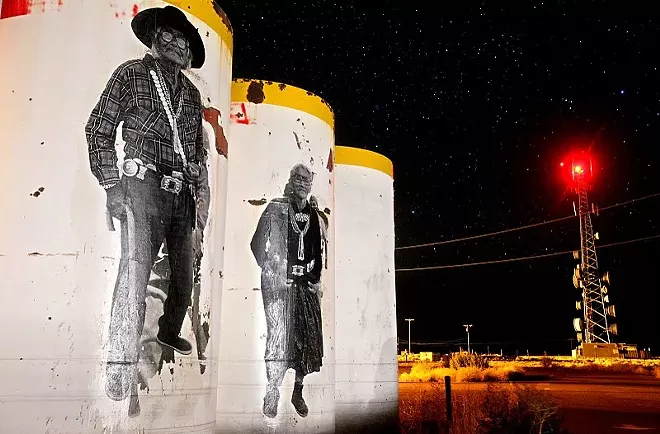 COMMUNITY
| This afternoon at 3 pm, hear what your candidates for the Washington Legislature have to say in a
forum being held at the Riverpoint Campus
.
FOOD & DRINK
| All due respect to the vegetarians/vegans among us, it's pretty hard to beat awesome fried chicken. Chef Josh Martin certainly thinks so, and he requested specifically to teach a
class at the Inland Northwest Culinary Academy on his Southern-style fried specialty
. That class is tonight.