Some would say the world is made up of two kinds of people: Those who love baseball, and those who are wrong. Even those who profess to hate America's game can probably get behind the idea of spending a summer night sipping some tasty local brew in a beautiful park — even one with some aspiring professionals playing a game on it.
This summer — Aug. 4, to be exact — the
Spokane Indians
' Avista Stadium is hosting the first-ever showdown of all-star players from the team's Northwest League and the neighboring Pioneer League. To mark the occasion,
No-Li Brewhouse
and the team are partnering up on a limited release beer called All-Star Game Golden Ale.
Here's a look at the label: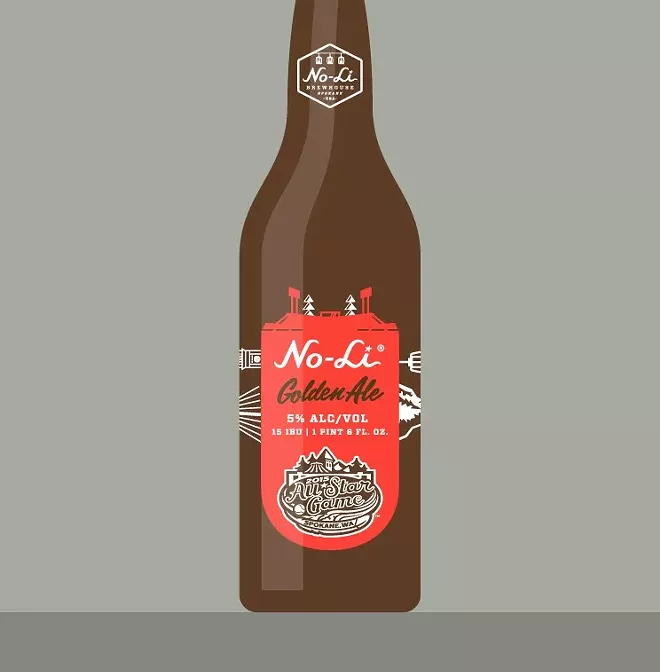 Pretty sweet, right? You have some Spokane landmarks on there, as well as the twin pine trees that great visitors to Avista Stadium. Very nice.
The beer will start popping up on local store shelves after June 16, just as the fan voting for the All-Star Classic gets underway, and there are directions on each bottle explaining how to cast your vote for your favorite Indians player. Hell, even if you have a favorite Tri-City Dust Devil or Eugene Emerald, you can vote for them, too. You can also get
details on the all-star voting right here
. Of course, we won't know who's on the roster of the Indians squad until we're much closer to the team's June 18 opening night, but we know you like to plan ahead. And drink beer.
No-Li'
s sales and marketing manager, Callet Ioane, said in a press release that "Spokane Indians baseball is an organization with a rich history, deeply rooted in our city. With so much of who we are at No-Li coming from our love of Spokane and the sense of pride we feel for being a part of this community, a partnership with the ballclub made perfect sense."
Baseball. Beer. Together. TOTALLY makes perfect sense to me.