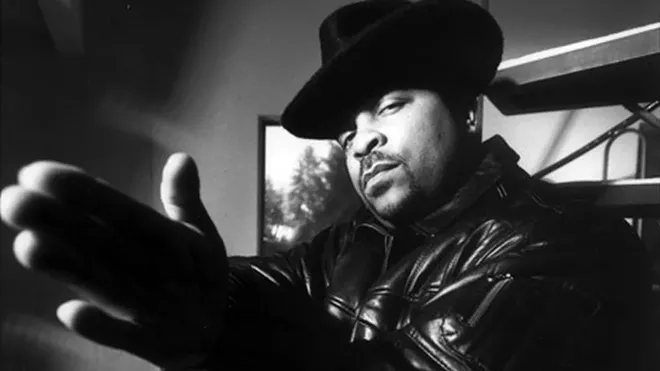 For its second year, the promoters of
Perry Street Shakedown
decided to reach for the stars, asking Washington's own master of hip-hop
Sir Mix-A-Lot
to headline their South Perry District party. Surprisingly, the MC accepted, and is headling the event running from Sept. 11 -13
Yes, you read that right, the "Baby Got Back" artist is headlining a free, all-ages show in the not-super-large South Perry Pizza parking lot. The rapper was last in the area for a
Halloween show
up in Sandpoint.
"Sir Mix-A-Lot seemed really interested in the event itself," says John Siok, South Perry Pizza owner. "He was willing to do it because he's a Seattle boy, so it's not too far away. He liked the community aspect of what we were doing."
Last year's Perry Street Shakedown included mostly local indie rock, hip-hop and funk acts, along with bands from Portland and Vancouver, B.C.
A full list of bands should be announced this week. We'll keep you updated.
UPDATE: While the show is technically free and all-ages, this year's beer garden will take up most of the South Perry Pizza parking lot. The beer garden is 21+ and will have a $3 cover.
FULL LINEUP
Friday
DJ Breezy Brown
6 pm Dem Empire
8:30 pm Five Alarm Funk

Saturday
DJ Teej
2 pm Bandit Train
4 pm B Radicals
6 pm Milonga
8:30 pm Sir Mix-A-Lot

Sunday
DJ Poncho P
2 pm Left Over Soul
4 pm Mama Doll
6:30 pm The Lil' Smokies