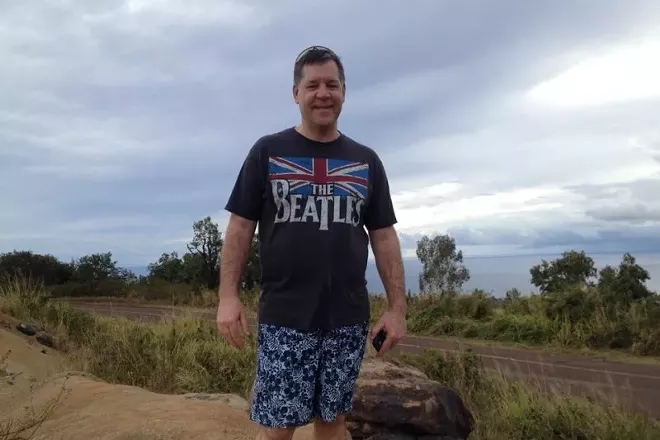 Inlander
readers know Ken Hopkins. For that matter, so does much of the Inland Northwest thanks to his role as part of the "Ken, Dave & Molly" morning radio show on 92.9 FM, KZZU, a gig that earned Hopkins and his cohosts the honor of
Best Radio DJ or Team
in our 2015 Best of the Inland Northwest issue.
Now Hopkins can use our readers' help recovering from a horrific biking accident that left him, at least for now, paralyzed from the chest down. News of the July 13 accident arrived today via the unveiling of a
GoFundMe page dedicated to helping Hopkins
.
On the page, Hopkins relays his situation since the accident two weeks ago:
As of now, I am left without the use of my legs and I have no feeling from my mid chest down. I do have full use of my arms, hands and neck muscles and am hopeful for the return of other functions once the damages heal and swelling returns to normal. The last 2 weeks have been filled with every range of emotions and tears. I have never before found myself in a position where recovery status is not measured by days or weeks, but my months. It will be a long journey just to get myself in a position to function in the world.
The money raised will help Hopkins' family make the needed changes to his home and hopefully speed his recovery. Hopkins plans on returning to the KZZU air, according to the GoFundMe page, and the station is intent on reconfiguring the studio for him when he's ready to join Dave and Molly again.
Once again, anyone interested in helping Hopkins and his family can donate to the cause via the
Support for Ken Hopkins and Family GoFundMe page
.