FROM INLANDER.COM
•
Can't-miss events this week
•
Legal analysis of Jay-Z's "99 Problems"
•
Condon's response to the council's questions about the ongoing scandal
• Spokane police are investigating homicide in Browne's Addition

Few details are yet known. (
KXLY
)
• Seattle's City Council considers law allowing Uber and Lyft drivers to unionize
If successful, the drivers would
become first organization
of on-demand American workers to win explicit unionizing rights.


• Ted Cruz leading in Iowa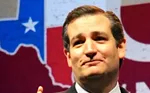 Republicans
gear up
for a long presidential nomination process.
• Saudi women win seats in historic election

It was the
first time
women could vote in that country, let alone run for office.
• Nearly 200 nations sign onto landmark climate agreement

President Obama spoke of the deal from the White House.