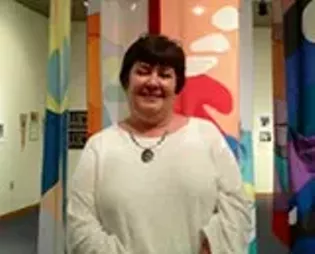 Appointing and reappointing citizens willing to serve on various boards and commissions that help shape policy at City Hall is a process that typically glides through city council. But a paid Facebook post from a member of the Plan Commission could imperil his reappointment.
The day after
city council passed a controversial ordinance
mandating that most employers in Spokane offer their employees paid time off to deal with illness or domestic violence, Evan Verduin, the owner of an architectural design company who unsuccessfully ran against Councilwoman Karen Stratton last year, took to his campaign's Facebook page with a post declaring that "Spokane City Council Member Lies to the Voters." The post went on to express disgust that the measure was passed without additional study and outreach to businesses as had been promised.
"Regardless of whether or not you support paid sick time, we should all be SICK and TIRED of deceitful politicians," reads the post, which has been taken down. "I respectfully ask that Karen CALL IN SICK for the rest of her term. We don't need further contamination."
The sick-leave ordinance, a priority of Council President Ben Stuckart since last year, was an issue during last year's city council elections. Candidates backed by Mayor David Condon, which included Verduin and LaVerne Biel, opposed the ordinance. Stratton, who had the backing of Stuckart,
supported the ordinance but expressed reservations
about its potential impact on business and the lack of outreach in support of it.
"Now that the election season is over, the City Council has voted to enact the sick leave ordinance without additional study," reads Verduin's Facebook post. "There was no additional outreach to local businesses, no contact with business associations, and a total disregard of dozens of scientific studies that prove legislation like this harms those most for whom it is intended to help. Karen Stratton and wanted this legislation passes, and they delayed the vote prior to election to mislead the voters of Spokane. Shame on you Karen!"
"I don't like being called a liar by someone who only sees the story only from his perspective," says Stratton, who introduced three amendments to the ordinance intended to lessen its impact on businesses. Stratton says she's been open about where she's stood on the ordinance the entire time and has reached out to businesses.
After the Facebook post surfaced, Stuckart and Verduin met. Verduin apologized for the post and took it down.
"Anyone can say whatever they want," says Stuckart. "But what really riled everyone up was the fact that it was a sponsored Facebook ad. It's basically like someone taking out an ad in the
Inlander
calling you a liar."
"There was zero lying on my part and I was fairly offended that he would call me a liar," says Stuckart.
Verduin confirms that he paid money to sponsor the post, meaning Facebook will boost its reach and it will appear in more user's feeds. Verduin says he's reached out to Stratton to apologize, calling the post "unproductive." Although he disagrees with council's liberal orientation, Verduin says they're largely in agreement when it comes to planning, particularly with urban infill development. He also points to collaboration with councilwomen Candace Mumm and Amber Waldref on centers and corridors design guidelines.
"That's why I feel like the confirmation should be a non-issue," he says.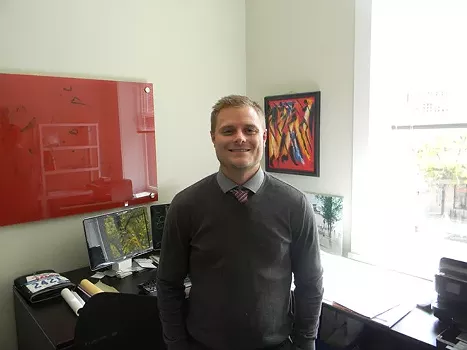 "We could rally around each other and find some common goals with planning," he says. Verduin was appointed to the Plan Commission in September 2014 to fill out a term of a member who left early. Now vice president of the commission, he says he's looking forward to a four-year term.
Stuckart says he'll support Verduin's reappointment. But he's not sure that Verduin will have the votes on council on Monday when he's up confirmation. In Spokane, the mayor nominates citizens to boards and commissions and are confirmed by the city council.
Stratton says she received a "non-apology" from Verduin and will be voting no. In a letter to Condon dated Jan. 20, Stratton writes that she was previously in support of Verduin's reappointment to the commission until he issued the Facebook post.
"The most charitable characterization of his comments is that they were juvenile and immature," reads the letter. "In any other context, the comments could be defamatory and actionable."
"The issue is whether Mr. Verduin is capable of engaging in civil public discourse that reflects well on the City and the Plan Commission."
Stratton letter to Condon. Jan. 20