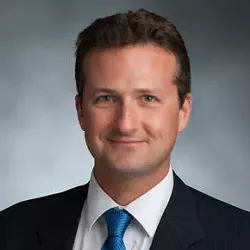 As all arts organizations know, the show must go on. And after the resignation of the Spokane Symphony Executive Director Brenda Nienhouse last summer, who was with the orchestra for a decade, the organization took its time in selecting a replacement. During that time, they still managed to bring in stellar lineups and concerts to the Martin Woldson Theater at the Fox — including last weekend's
music of
Star Wars
show, which was sold out.
Today, it was
announced
the new executive director is Jeff vom Saal.
Coming to Spokane from the Marin Symphony, a regional orchestra in the Bay area, vom Saal has also held executive director positions with symphonies in Iowa and North Dakota.
After a nationwide search, vom Saal was selected by a special committee made up of the symphony Board of Trustees, community representatives, orchestra musicians, staff and Music Director Eckart Preu, as well as an executive search agency. The appointment was unanimous.
vom Saal begins his new position May 1. The final classics concert of the season is May 8.