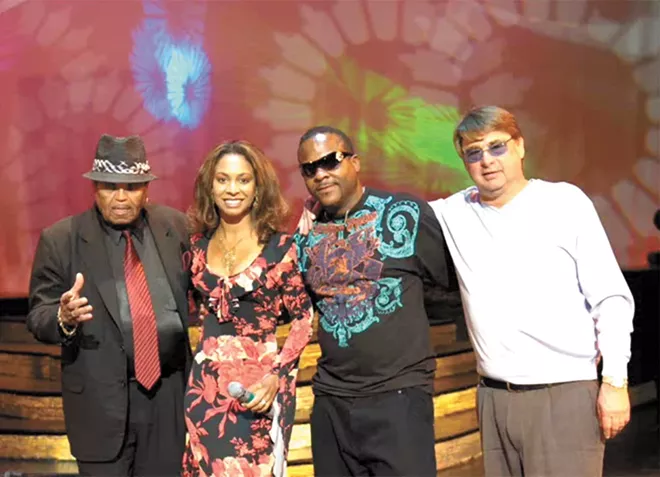 It's all over but the sentencing.
In a plea agreement, BlueStar Digital Technology's Erick Hansen pleaded guilty in federal court to Conspiracy to Commit Mail and Wire Fraud. He'll be sentenced on June 22 in Spokane, the city that once bought hook-line-and-sinker into his promises of economic transformation.
Before accusations of fraud flooded in, multiple Spokane mayors had praised BlueStar, and Greater Spokane Inc. even submitted the deal to bring BlueStar to Spokane as the
2007
"Economic Development Deal of the Year."
In February of 2014, after an FBI raid of BlueStar, the
Inlander
uncovered an insane tale
involving wild promises, angry investors, two separate evictions, bedbug-infested apartments, a failed 'university,' Michael Jackson's dad and a bikini contest in the Bahamas.
Hansen repeatedly made claims about deals that had been made when they hadn't, that contracts had been signed when they weren't and that investors were going to be rich when they sure as hell weren't. Instead, Hansen spent lavishly on hotel rooms ("Buy Rolex" read one item of a "To Do" list of Hansen's that the I
nlander
obtained.)
We reached out to Ed Franapfel, one of the unlucky investors who'd invested in BlueStar. He was a bit reticent to comment — he doesn't want to be associated with Hansen — but sent over this statement:
"It is unfortunate that these individuals and their associates had the opportunity to [defraud] the local officials, investors and many other people who lost fortunes on the merits of people's words. I certainly hope there is no leniency," Franapfel says. "His choice to wait so long to plead to something that he knew he did, further cost the taxpayers of Washington and the US substantial funds. The stealing never stops. I am certainly glad this chapter can end in my and my family's lives."