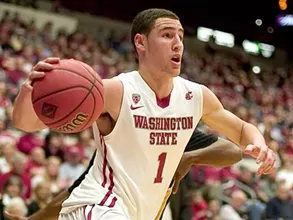 With the NBA finals concluding Sunday, now our collective attention mostly turns toward this summer's Olympics, beginning August 5 in Rio de Janeiro. (Meanwhile, here's a look at
how things are shaping up
at the Games' host site...)
Today it was announced
that former WSU basketball star Klay Thompson, now a shooting guard for the Golden State Warriors, has committed to play on the USA men's Olympic basketball team. This decision comes on the heels of the Warriors' championship series loss just four days ago to the Cleveland Cavaliers.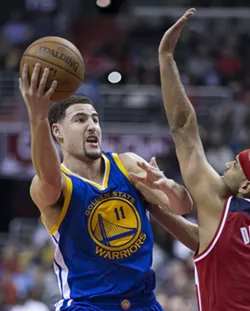 While ESPN is reporting that Cavs' MVP LeBron James won't be joining the team — he's been a member of the team for every summer games since 2000 — other players who have also committed to play for the US of A include Carmelo Anthony, who has three Olympic gold medals on his resume, along with Kevin Durant, Jimmy Butler and DeAndre Jordan, among others. The full 12-man team roster is to be announced sometime next week.
Having spent three seasons at WSU, from 2008-2011, before being selected by Golden State in the first round of the draft in 2011, this will be Thompson's Olympic debut.
You can bet the whole of Coug Nation, including this alumni who watched Klay and company on the court for many a game, will be rooting for the U.S. team in full force.