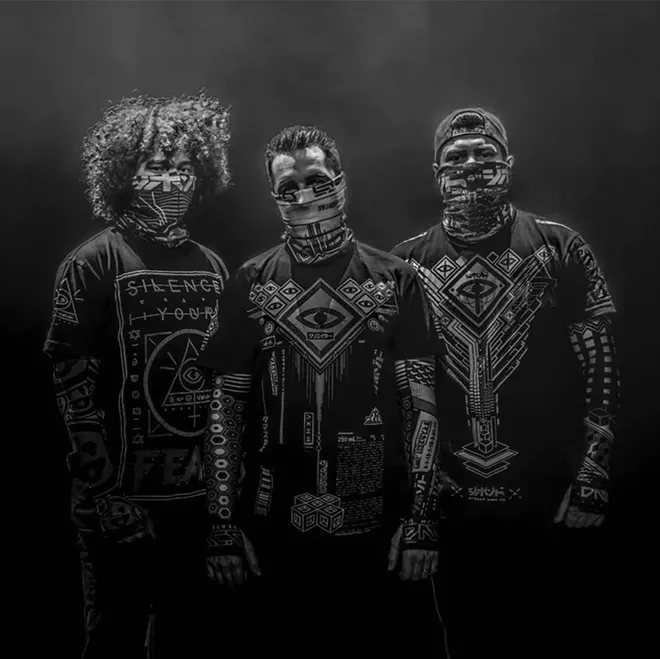 The music video isn't dead. As stated in an
Inlander article
earlier this year, MTV is bringing more music to its programming and the channel continues to present Music Video Awards (see the newly-announced nominations right
here
, which Beyoncé slayed), but it's YouTube that continues to bring music videos to the people — especially locally made ones, like the following. Here's what some area acts have been up to in the last month or so:
MORETTA
"Cue the Silence"
This Coeur d'Alene metalcore act's newest song (released July 15) may seem angry, but it's all about finding the will to persevere. Their new accompanying lyric music video only helps to drive the four-piece's point home. Their 3,000-plus Facebook fans should be pleased.
THE BROKEN THUMBS
"Oxygen"
With it's overhead shots of Spokane in a cloud of smog and black backdrops, the Broken Thumbs' newest music video offers a scary apocalyptic look into the future proving the electronic rock trio isn't afraid to go dark. The song "Oxygen" is off their February EP.
STEVIE LYNNE
"Shovel"
Is Stevie Lynne a big baddie? Absolutely not, she's one of the sweetest singer-songwriters around. But in a brand new video, released just yesterday from Over Coffee Films, she gets to act ... and drive a Porsche.
THE BACKUPS
"Runaway"
In a quick two minutes the local indie-rockers the Backups offer up a simple music video about how sometimes, no matter how hard you try, you can't run from the important things in life. Expect the song to be played at their upcoming Thursday
show
at the Big Dipper.