Break out your pens, colored pencils and sketchbooks, and don't forget a stock of caffeinated beverages. This Saturday, starting on Oct. 1 at 10 am, a newly-founded group called the Inland NW Association of Sequential Artists is hosting its first ever
24 Hour Comics & Art Day
event at the Spokane Art School.
While the event is geared toward local artists, organizer Derrick Freeland emphasizes that the public is welcome to come meet participants, learn about their work and make some art of their own.
Local graphic novelist
Manny Trembley
will offer printed sheets of his work for all ages to color. Meanwhile, participating artists are also working to create a collaborative 24-page comic.
"It's all art-based stuff that people can come contribute to, or do their own things," Freeland explains. "Anyone is welcome to come and see the artists work, but we're also hoping to get people who want to work on something, or need and want inspiration, to come out."
The free event runs from 10 am Saturday to 10 am Sunday, Oct. 2, with artists hanging out at the Spokane Art School studio through the night. Artists who plan to stay for the full event are encouraged to take on the challenge to create their own 24-page comic, from conceptualization to completion.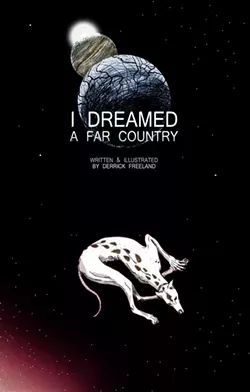 Freeland says he's participated in several other similar events in past cities he's lived, and thought hosting one in Spokane would help to unite and showcase the region's comic and graphic artist community.
"There is a pretty big scene here, this is just my perspective, and it seems to be sort of new or revitalizing itself right now," he notes. "There is a lot of potential and a lot of projects that are just getting started," including some of his own.
Freeland is the founder of
Bottlecrow Publications
, and through that venture is working on a series of graphic novel-style short stories set in fantasy and sci-fi universes of his own making. That series can be found locally at Second Look Books, Book Traders, and the Comic Book Shop.