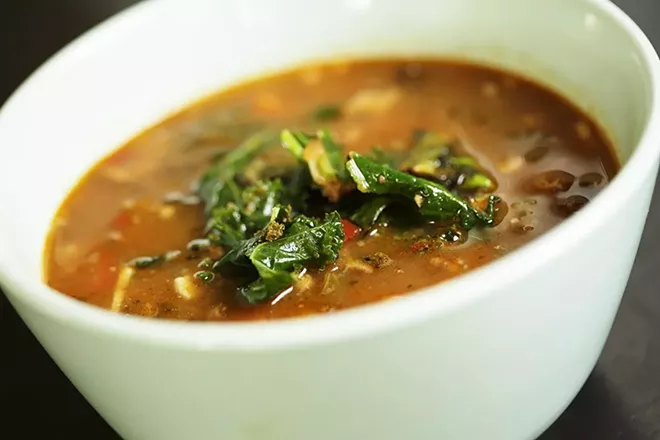 New Issue!
Soup is the new "it" food and the new issue of
InHealth
is brimming with recipes from local chefs to spark your creativity. Explore bone broth — it can cook all week in your slow cooker. Or a fragrant Ginger Carrot Curry using ingredients you probably have in your pantry. What about a one-pot lentil chili? Or learn the secrets of Clover's Italian Wedding Soup. Bonus? It's packed with healing veggies. We've got you covered with
four great recipes from local chefs
in our brand new issue, online and on stands now!
What's your health worth?
Would you go to the ER if you thought you were having heart problems? If you have a high-deductible insurance plan,
new research
shows you might forgo a visit to avoid paying thousands of dollars out of pocket.
Researchers monitored health care decisions after a Fortune 100 company moved 75,000 "well-paid, tech-savvy" employees into high-deductible plans. They found that the employees cut back on all types of healthcare spending, including preventive care, medication and imaging. Even after the company put $3,750 into a health savings account for each employee and provided web-based assistance to compare prices, a researcher says, "We found no evidence that consumers were learning to price-shop after two years of high-deductible coverage."
InHealth
covered the
story of a local woman's struggle with a high deductible insurance plan
last year.